Innovations in food safety, traceability and processing technology forum | Melbourne, Victoria
23 Jan 2019 09:00AM - 23 Jan 2019 05:00PM

Cattle

Sheep

Goat
Location: Pullman Melbourne on the Park
Price: Final Early Bird Fee $2,295 (by 24 Dec 18)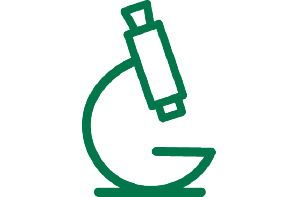 This forum provides an invaluable platform for food manufacturing and processing industry experts to address food safety challenges, share knowledge, inspire new ideas and forge strategic partnerships.
The consumers of the future are empowered to impact change and are inclined to think about the nexus of food, water and energy as well as health and wellness. This puts increasing pressure on regulators and industry to do the right thing by being socially responsible, while engaging in fair trade and eliminating illegal or unsustainable food production practices.
Food and consumer goods companies exist to sell products to consumers. A key attribute of any food brand is safety, without which there is no trust and consequently, no sale without trust.
Resolving any problem, and improving systems and processes to improve food safety are key to instilling confidence in the business and brand.
Five reasons to attend:
Be part of the exclusive gathering of business leaders, innovators, entrepreneurs, CEOs, investors and thinkers for meaningful exchanges to catalyze innovations in food safety, traceability and processing technology.
Stay ahead of the technology curve and discover what's truly cutting-edge in food safety to future-proof your food manufacturing processes.
Embrace new food safety, traceability and processing technologies intelligently to enhance efficiency, effectiveness and profitability.
Acquire actionable insights, proven solutions and effective strategies to accelerate your food safety, traceability and processing initiatives.
Engage and network with some of most innovative minds at the forefront of the food safety, traceability and processing community to build valuable partnerships.
Join myMLA today
One username and password for key integrity and information Systems (LPA/NVD, NLIS, MSA & LDL).
A personalised online dashboard that provides news, weather, events and R&D tools relevant to you.
Customised market information and analysis.
Already registered for myMLA?