Webinar: Managing the impacts of extreme events
17 Feb 2020 01:00PM - 17 Feb 2020 02:00PM

Grain-fed Cattle

Grass-fed Cattle

Sheep

Goat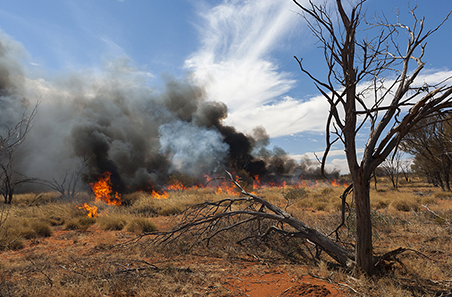 Location: In your home.
Cost: Free
Topic: ForeWarned is ForeArmed (FWFA) Project Update -
The Bureau of Meteorology
The five-year national FWFA project is now at the halfway point of research, forecast product development and extension focused on extreme climate events and their impact on a range of primary industries.
This webinar will provide insights into the new forecast products under development in the Rural Research and Development for Profit project: Forewarned is forearmed (FWFA): equipping farmers and agricultural value chains to proactively manage the impacts of extreme climate events.
This project was featured on pages 23 and 24 of the December/January edition of Feedback Magazine, along with some other useful articles relating to building business resilience.
Led by MLA, the FWFA project runs from 2017-2022 and is supported by funding from the Australian Government Department of Agriculture as part of its Rural R&D for Profit program, with cash and in-kind support from 14 project partners.
Speakers:
Dr Harry Hendon will present Work Package 1: User needs and forecast development
Dr Deb Hudson will present Work Package 2: Extreme forecasts development and delivery
Graeme Anderson (DJPR and Work Package 4) will facilitate the Webinar and Q&A session.
Time: 1pm in Canberra, Melbourne, Sydney.
Join myMLA today
One username and password for key integrity and information Systems (LPA/NVD, NLIS, MSA & LDL).
A personalised online dashboard that provides news, weather, events and R&D tools relevant to you.
Customised market information and analysis.
Already registered for myMLA?