Paperless farm office workshop | Kalannie, WA
25 Mar 2019 08:45AM - 25 Mar 2019 03:00PM

Cattle

Sheep

Goat
Location: Kalannie Community Resource Centre, 67 Roche St
Price: $325 (+ GST) for the first person from a red meat business. $175* (+ GST) for additional members of the same business.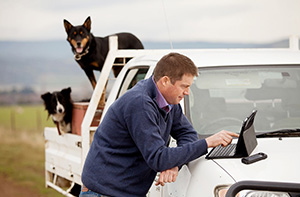 This workshop will help red meat producers move their businesses to a paperless farm office administration system.
You'll gain the knowledge, tips and tricks to develop and manage your own paperless farm office.
You'll learn how to use technology to increase the productivity and efficiency of the administration and management side of your red meat business.
Topics covered:
Equipment and connections.
Efficient scanning.
Internet and enhancing your data use.
Data storage and security (including cloud storage).
Back-ups and virus protection.
Efficient email communication and management.
Electronic storage and management of: Finance records; Plant and machinery records; HR records; Operations, livestock and technical information.
Mapping your paperless system.
Tips and tricks for improving efficiency.
Note: This workshop does not cover application or integration of machinery software.
Join myMLA today
One username and password for key integrity and information Systems (LPA/NVD, NLIS, MSA & LDL).
A personalised online dashboard that provides news, weather, events and R&D tools relevant to you.
Customised market information and analysis.
Already registered for myMLA?