Back to

About MLA
Your levies, your say – help shape livestock R&D in WA
10 September 2015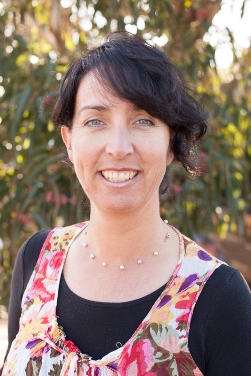 Grassroots cattle and sheep producers with a passion for research and development are being urged to 'put up their hand'.
Nominations are being sought from livestock producers in southern WA to be part of the newly created Western Australia Livestock Research Council (WALRC), and play a critical role in driving R&D activities.
MLA General Manager, On Farm Innovation and Adoption, Dr Matt McDonagh said these positions would offer local cattle and sheep producers stronger input than ever before into the setting of local research and development priorities.
"MLA is changing the way it consults with producers across Australia to ensure the people who fund R&D activities have direct input into how levy money is spent," Dr McDonagh said.
"We welcome the creation of WALRC as it will ensure producers are a vital part of the process of setting R&D priorities based on their needs.
"MLA is committed to gathering this feedback and incorporating into the investment decisions we make so that R&D projects deliver maximum value to grazing businesses and boosts industry profitability."
WALRC will join the Southern Australia Meat Research Council (SAMRC) and the existing Northern Australian Beef Research Council (NABRC) as overarching bodies to collect grass-roots producer feedback. This input will then be taken to the Red Meat Panel for consideration in setting R&D priorities.
WALRC coordinator Erin Gorter encouraged WA livestock producers to take this opportunity to become more involved in driving local R&D decisions.
"There's a great energy and enthusiasm across southern regions of WA, including the southern rangelands, to make this process really work for producers," Ms Gorter said.
"Through this skills-based application process, we are looking for four producers who can draw together feedback on the R&D needs of their local regions and bring that input back to the WALRC table for consideration.
"These producer members of WALRC will sit side-by-side with co-investors in the agricultural research arena like universities, government and the private sector to drive cutting edge research for our state."
Nominations for WALRC are open now and close COB 25 September 2015. More information on how to nominate is available at www.mla.com.au/WALRC
NB: Northern WA producers from the Kimberley and Pilbara regions will continue to have input into research and development priority-setting through the North Australia Beef Research Council process.
For media enquiries contact:
Rose Glasser, MLA Media Manager, p: 0408 729 165, e: rglasser@mla.com.au