Back to

News & Events
Subscribe to MLA's newsletters
Stay informed with the latest red meat and livestock industry news, events, research and marketing.
Sign up
National Goat Roadshow | Bendigo, Victoria
15 Aug 2019 09:00AM - 15 Aug 2019 01:00PM

Goat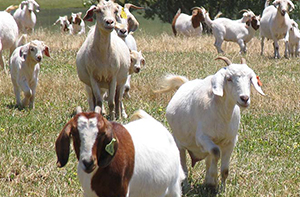 Location: Department of Environment, Land, Water and Planning, 1-7 Taylor Street, Bendigo
Cost: Producer (or levy payer*) $55.00 including GST, non-levy payer $71.50 including GST.
*LPA accredited
The Roadshow focuses on improving on-farm practices and business management skills in the Australian goat industry, as well as profiling the range of new resources and tools produced by MLA.
Come along to find out more on:
business management
productivity gains with genetic selection
goat producer case studies
industry expert panel session.
Event flyer