Back to

News & Events
What MENA's cultural shifts mean for red meat
31 October 2018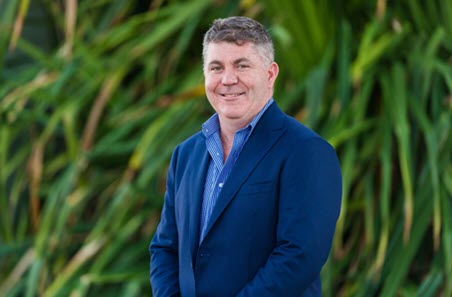 MLA's International Business Manager – Middle East & North Africa (MENA), Nick Meara, is responsible for one of Australia's largest and most complex export markets. Nick discusses how significant cultural and socio-economic shifts in the region are opening up more opportunities for Australian red meat.
Q: What countries does your region cover and how is Australian red meat viewed in this diverse market?
A: MENA covers 28 countries in total, but we mainly concentrate our efforts on what we call the MENA 10 which includes the Gulf Cooperation Council (GCC) comprising Bahrain, Kuwait, Oman, Qatar, Saudi Arabia and the United Arab Emirates (UAE); as well as Egypt, Iran, Jordan and Lebanon.
In 2017–18, the MENA region was among Australia's largest destinations for sheepmeat exports, the highest volume markets within the region being the UAE, Saudi Arabia and Qatar. Australia exported 113,213 tonnes shipped weight (swt) of sheepmeat to MENA in 2017–18, with the largest proportion being chilled lamb, comprising 55%. For the same period, Australia exported 28,197 tonnes swt of beef to the region.
The quality and consistency of Australian sheepmeat and beef is key to our ongoing success. Despite the challenging seasonal conditions in Australia over the past two years, Australia continues to deliver the same type of product every week to these markets. However, over the last few years our price point has risen as a result of those tough seasons, competition from other markets and availability of product, which has made it more challenging to do business in some of these developing markets.
When it comes to beef, we can't compete with Indian buffalo meat or Brazilian beef on price, so we've moved away from a commodity type product and now target high value market segments. High value beef is about 20% of the market by value and we've got the largest market share of what's available. This is underpinned by our production systems and ability to deliver quality chilled, vacuum-packed product with a good shelf life.
Australia's key live sheep export markets in MENA are Kuwait and Qatar. There's a positive outlook for the trade as the northern hemisphere winter approaches. The reality is, there will always be a demand for live trade, and if it's not Australian livestock going to the market, the demand will be met by other countries. Stopping Australian sheep coming into the region won't stop the live trade.
In the UAE market there are a lot of Pakistani goats and Indian sheep. Kuwait has imported some Sudanese sheep over the Eid period this year, and we're also seeing competition from parts of Europe – there are Georgian sheep in the market and a large supply of Romanian sheep into Jordan. We haven't shipped live animals to Saudi since 2012, where fresh, locally slaughtered lamb is still the biggest segment of the market, with supply coming out of East Africa from Somalia, Sudan, and Ethiopia.
Q: What are some of the new opportunities emerging for Australian red meat in the region?
A: Our two main markets in the region are Saudi Arabia and the UAE, and we're seeing the impacts of urbanisation and westernisation on consumer trends in those regions. In Saudi, the ban on women driving was lifted in June this year. This means we'll see women out and about more, and increasingly taking advantage of the casual dining scene. This is important because food and dining out is a key form of entertainment in Saudi.
In Saudi, UAE, Kuwait and Qatar, wealthy younger generations are being educated outside of their own countries and are more exposed to western culture. When they come home, they are earning the money to buy Australian red meat, and that's who we need to target. Both men and women have been exposed to so much more than their parents and are driving cultural shifts to consumerism.
We are seeing a lot of US and European casual dining chains opening in the region, and the foodservice sector will continue to develop, particularly in Saudi.
On the retail front, there are a growing number of high-end butcher shops. I recently went to the opening of a new butcher shop in Riyadh called Rare which is stocking chilled, vacuum-packed Australian beef and lamb. It's the first in a series of outlets its owners intend to open. Similarly, two years ago a high-end outlet opened called Chopped, selling all Australia lamb and grainfed Australian beef, and it has now expanded to two outlets in Riyadh and is just about to open an outlet in Jeddah.
Q: Can you tell us about MLA's MENA attractive cities study and its findings?
A: MLA has undertaken extensive in-market work to identify key cities in the region that offer growth potential for Australian red meat. Among the cities identified are Dubai, Doha, Riyadh and Kuwait City, based on their rising disposable incomes, growing populations, number of hotels, development of supermarket trade and cold storage infrastructure development.
While they're not in the top six, Tehran (Iran) and Istanbul (Turkey) have also been identified as presenting future opportunities. They don't have the same level of rising disposable incomes as the likes of Dubai, but they are both going through some significant changes, and are two of the most populated cities in the region.
Australia has never been restricted on trading food items into Iran, even before the lifting of international economic sanctions on Iran in early 2016. The Iranian government uses tariffs as a means to restrict volumes of product going into the market - when they're low on meat, they'll drop their tariffs and import more product. Tehran is now short on sheepmeat and lamb is very popular with consumers at retail. As a result, they have dropped their tariffs and we're now exporting 700 to 800 tonnes a month of chilled, air-freighted lamb into Tehran. We've also managed to increase shelf life standards for Australian vacuum-packed chilled lamb from 70 days to 100 days. This will open up more opportunities to ship chilled product rather than air freight it.
Looking at Istanbul, with stabilisation, its tourism trade will continue to grow. Istanbul is the gateway to the beautiful Mediterranean coastline of Turkey, which is a major holiday destination for Europeans. Historically, Turkey has tried to be self-sufficient in meeting its demand with domestically produced product from both local livestock and live imports, but we're seeing signs that they're starting to struggle with this. This is likely to result in protein shortages soon and that's where we see opportunity, but again, they use high tariffs to restrict volumes. While the Turkish lira has plummeted, this presents more opportunity for tourism. I'm going to Turkey in November to do some workshops with government departments and talk about supply alternatives and discuss how they can meet demand.
Q: What are some of the key activities MLA undertakes in the region?
A: One of the key areas we work on is market access and addressing trade barriers. MLA supports the Australian Government in dealing with trade barriers. In the past 12 months, we've been fortunate to have been invited into the room when those crucial government-to-government talks have been happening. We talk about the practicalities and economic benefits of addressing trade barriers.
Besides access, we work on business development, facilitating trade between importers and exporters. This includes education and awareness of our systems and products. The world's largest annual food event, Gulfood in Dubai, is a key event for MLA. For Gulfood in 2019, we've got 31 individual exporting companies that have signed up to be there, and there will be at least another 20 companies in the market at the same time.
We also work with foodservice and retailers, again focusing on awareness of our products and working on targeted campaigns with retailers. Saudis particularly are big users of social media and the biggest return for our dollar spend in this region has definitely been on social media as far as reaching more people with our message.
Probably the most successful campaign we've had in recent times is a social media campaign with supermarket chain, Carrefour. We find we get much greater reach compared to in-store promotions.
Raising awareness of the True Aussie brand has also involved social media campaigns, supported by True Aussie branding on packs.
The two biggest generic campaigns we run across MENA focus on the Muslim Holy Month of Ramadan and raising awareness of Australia's Halal systems.
Every year, leading up to Ramadan we run a Halal campaign into some of our more developing markets to increase awareness of Australian Halal systems. In the past two years, we have developed a Halal website we can drive people to so they can read about it. It is important that we promote this because Australia has one of the most comprehensive and trusted Halal systems of any importing country.
The markets we really focus on are Saudi, Kuwait and Jordan, where fresh locally-slaughtered is still a preference. We apply a multi-channel approach, which includes social media, print, radio and TV and PR coverage.
Closer to Ramadan, we run a generic Ramadan campaign across the region. We have developed Ramadan recipes and utilise Master Chef Tarek Ibrahim as the face of the campaign. Ramadan is all about lamb - it's the biggest sales period for Australian lamb in the region.