Back to

Meat safety and traceability
What is myFeedback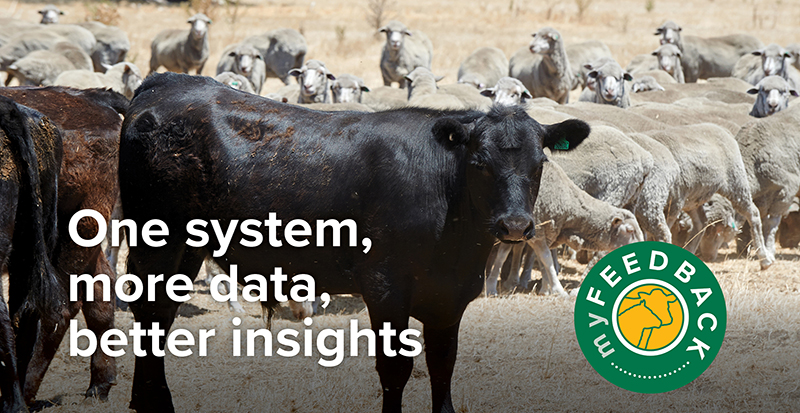 myFeedback is an industry-first single-source data program, which combines the benefits of carcase and eating quality data with animal disease and defect insights in one place, enabling more accurate benchmarking of carcase performance for all users.
The program is designed to help producers make data-driven on-farm decisions to improve the quality and health of their livestock, in line with market requirements.
myFeedback combines analytical reports, using data derived from:
National Livestock Identification System (NLIS)
Meat Standards Australia (MSA)
Animal Health Australia (AHA)
National Livestock Reporting Service (NLRS)
Direct Animal Disease and Defect Uploads
By analysing the data in these combined reports and accessing the integrated Solutions to Feedback Library, producers can be supported in making decisions which may reduce lost opportunity costs, improve productivity and increase carcase compliance.


Benefits for producers
Identify more compliant livestock to grid specifications by understanding how an animal meets market requirements.
Compare livestock performance over time, and benchmark performance at a regional, state or national level.
Understand and use processor feedback to help improve future compliance, utilising the Solutions to Feedback library.
A predicted lean meat yield percentage (LMY%) for beef and sheepmeat carcases will be provided on carcases with all attributes available. This will help inform decisions on estimated breeding values (EBVs), growth rates and weight targets to meet market requirements.
Identify opportunities for increased profitability through proactive disease prevention and management by analysing disease and defect data which differentiates between losses from health conditions and production issues.
Benefits for processors
myFeedback combines the benefits of the myMSA benchmarking system with animal disease and defect data into one streamlined system to support informed decisions.
A single-source platform enables processors to identify producers consistently meeting compliance metrics such as grid specifications, eating quality and disease and defect conditions, as well as benchmark them against the rest of their supply chain.
Providing access to a broader range of data can help producers improve compliance.
Add value to producer-suppliers by providing access to aggregated and deidentified data from across the supply chain to measure their own performance.
Reduce lost opportunity costs associated with carcase meat and offal downgrades by identifying disease and/or defects by postcode over time.
Do I have data in Myfeedback?
If you supply JBS Southern or NH Foods you may be able to access data in myFeedback. A number of other processors are also providing animal health feedback through myFeedback. Please contact your livestock buyer or the plant directly to find out more information.
Data from the National Sheep Health Monitoring Program is also available through myFeedback. For a list of abattoirs where monitoring occurs and for further information, please click here