Back to

News & Events
SMARTBEEF set for November
18 September 2017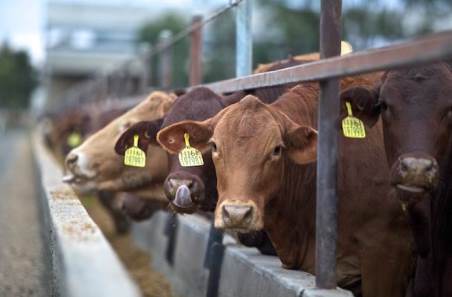 Lot feeders and other supply chain participants are encouraged to attend the inaugural SMARTBEEF 2017 event in Armidale, NSW from 1–3 November.
Organised by the Australian Lot Feeders' Association (ALFA), the event is designed to engage the entire beef supply chain. It will focus on delivering practical outcomes through a mix of presentations, case studies and demonstrations, bringing participants the very latest information and technology.
Speakers will address a range of topics, including using data to make production decisions such as the use of objective carcase measurement, feedback and value-based marketing.
The challenge of global marketing and what it means for Australian cattle producers will also be addressed.
Applying research and know-how to achieve production efficiencies and economic gains is also on the agenda.
The conference dinner on Thursday night, 2 November, will include the presentation of the Young Lot Feeder Award.
Friday, 3 November, will feature a tour of Sundown Pastoral Company's operations, looking at the company's use of pasture and animal technology such as wearable equipment on livestock for tracking and behaviour classification.
A demonstration of DEXA (Dual-Energy X-ray Absorptiometry) technology will also feature at SMARTBEEF.
ALFA President, Tess Herbert, said anyone with a stake in the beef industry is welcome to attend SMARTBEEF 2017.
More Information
Visit the event website where you can also register and view the program: www.smartbeef.com.au.
Registrations close on Friday, 29 September.