Back to

News & Events
Communication and collaboration key to marketing
30 April 2020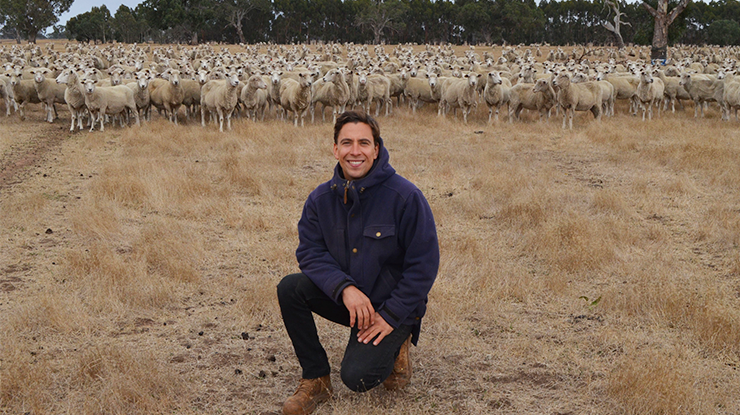 Fourth-generation prime lamb producer John Gardner keeps his eye on the final link in the supply chain – consumers – to deliver the product they want.
Although John uses different pathways to market, selling at least 95% of lambs produced at 'South Mokanger' to either restockers or JBS at trade weight, he said a common and essential factor is to maintain an indepth understanding of consumers.
"Regardless of whether you're selling direct or through saleyards, producing something with the end in mind is key," John said.
"From there, you can factor in the landscape, climate, people and other elements to calculate what's possible."
Building supply chains
John has a background in construction management in Sydney and Adelaide, and sees synergies with this industry and red meat production.
"When you break farming down, it's not dissimilar to what I was doing in construction management," John said.
"It's all about people, time and money, and managing the three to get the best possible outcome.
"Construction taught me to focus on datadriven outcomes and I apply this approach to farming.
"To me, the real difference with agriculture lies in the open and collaborative attitude of people in the industry."
One of the first things John did when he returned to the business was to follow lambs through to processing.
"After seeing how our lambs performed and understanding what end markets were available to us, we were able to work backwards with our genetics and environment to hit this target market," John said.
Quality assurance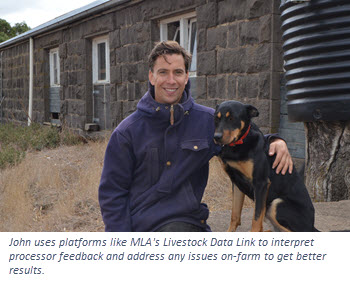 Quality assurance is a part of the Gardners' market risk mitigation, particularly when supply is tight.
They use records and data to understand and predict when their lambs are going to reach the desired weight, and then communicate openly with their processors to make sure the space will be there when they need it.
"This mitigates some risks associated with market fluctuations and lets our processors plan things at their end as well," John said.
"It's less about 'us versus them' in my mind. There are gains to be made from collaborating and aiding the whole supply chain where you can.
"This works both ways and we use platforms like Livestock Data Link to interpret processor feedback and address any issues onfarm to get better results."
John is a 2020 Nuffield Scholarship recipient and will be undertaking global research to look at ways to futureproof red meat markets through a more indepth understanding of consumer demands and environmental constraints on the industry.
Lessons learned
Producers have unrivalled opportunities to collaborate and share knowledge.
It's critical to understand consumers and produce red meat which meets their requirements.
Use tools like Livestock Data Link and collaborate with your supply chain to interpret feedback.