Back to

News & Events
Keeping lamb on the table
25 July 2019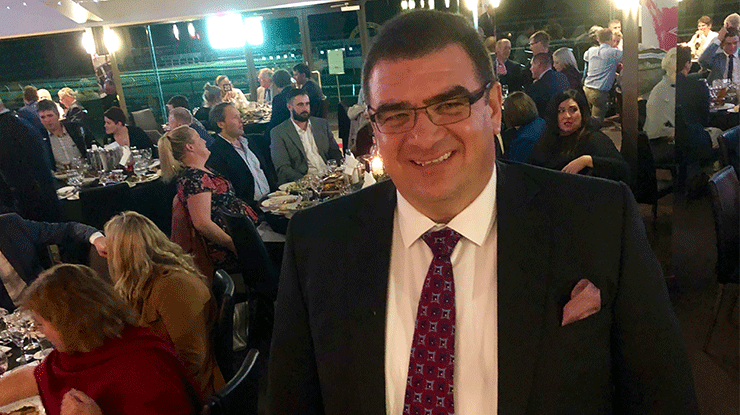 MLA Managing Director Jason Strong discussed lamb retail prices and consumption at the Australian Sheep & Wool Show's Lambition dinner on 20 July.
As the price of lamb in supermarkets rises, MLA is working to ensure lamb continues to hold its place on the right consumers' plates.
This was the message from Managing Director Jason Strong at Lambition, a key industry event hosted as part of the Australian Sheep & Wool Show in Bendigo, Victoria, last week.
The price vs consumption trade-off
While price is a large driver for consumers, the bigger picture is making sure the right consumers know about lamb's attributes and consistently get what they expect, Jason told the Lambition dinner attendees
The domestic market remains the single largest for both beef and lamb and MLA consumer data shows the percentage of households eating lamb remains very high at more than 76%.
"There would no doubt be pushback on volume because of price, but it's how we respond that's important," Jason said.
"We're producing a high quality, consistent product, so high retail prices shouldn't be a concern.
"Measuring success solely on domestic consumption is crazy – a far broader perspective is required," he said.
Jason used beef as an example. Although chicken consumption has tripled, its price has remained the same – while beef consumption has decreased but gone from $10/kg to just under $20/kg.
"Yes, domestic customers eat 10kg a year less beef, but they pay twice as much for it," Jason said.
"We'd love to see more Australians eat beef and lamb but if we have to trade off half the price to get that, we can get used to the lower consumption rates."
Getting the right messages to the right people
MLA uses detailed consumer data to get messages across to certain customers. With lamb, reinforcement of provenance and quality are key.
While Australian lamb is versatile and readily available all year, the data shows it suffers from a perception that it's difficult to cook. MLA marketing activities continue to challenge those perceptions by highlighting the many easy ways in which lamb can be cooked and enjoyed.
Large-scale campaigns like the Summer Lamb ads have become iconic; however, what drives sales and demand is what supports those famous ads, Jason explained.
"The ads provide fantastic awareness but it's only a component of guaranteeing sales going forward – the programs we have in place around quality and consistency of the product, ease of use, how to cook lamb, and the way we engage with consumers year-round, is where we need to focus."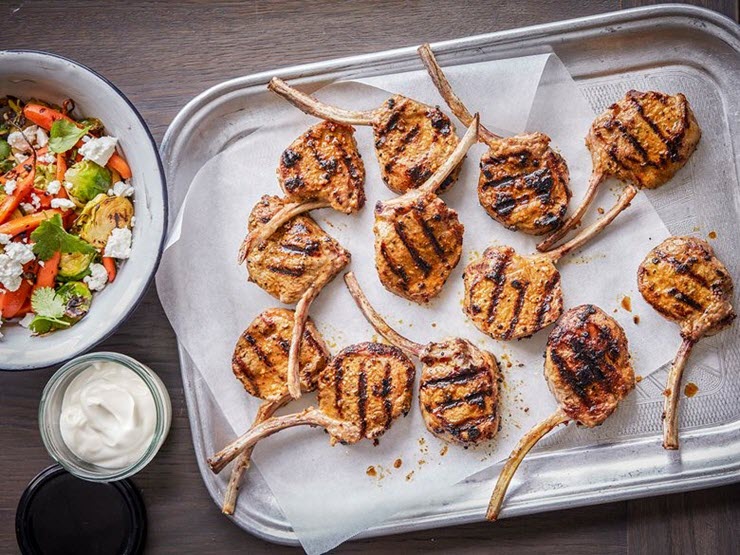 Exports in top gear
Jason told the Lambition diners that just how high the lamb market will go is purely speculation at this point, however there are a number of large contributors to the supply/demand curve which point to price support for quite some time. These include global demand, available product and current slaughter numbers.
Australian sheepmeat exports have just had their strongest financial year on record, with lamb shipments hitting an unprecedented 275,000 tonnes shipping weight and mutton reaching 188,000 tonnes.
The growth in demand from China and the US in particular has translated into strong domestic farm gate prices.
"The flock size is being reduced because we're in a drought, which in many areas is unprecedented," Jason said.
"The flip side is we have higher prices than we've ever had before when we've been in this situation."