Back to

News & Events
Meet MSA's Producer Engagement Officer
01 May 2019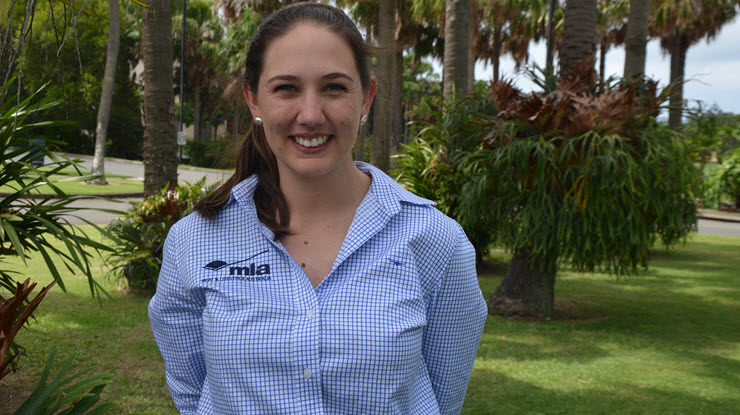 A passion for working with producers in the red meat industry has now become a full-time career for Laura Garland, Meat Standards Australia's (MSA) Producer Engagement Officer.
Based in Armidale, Laura started the role in August 2018 and brings first-hand experience in pasture management, animal nutrition and producer engagement.
"I grew up on a small farm near Scone, NSW, and was exposed to beef production on a property that my family leased," Laura said.
"After finishing school, I studied a Bachelor of Rural Science at the University of New England in Armidale where my passion was in livestock production and pasture agronomy.
"When I finished university, I started a graduate program with Agriculture Victoria working in the Meat and Wool Services Team and gained experience in lots of different production areas across Victoria including Rutherglen, Warragul, Hamilton and Benalla."
In 2017, Laura travelled to Canada where she worked on a range of ranches, feedlots and spent time on an applied research station before returning to her role as a Livestock Extension Officer with Agriculture Victoria.
It was here she worked across a number of projects including pastures and grazing management, beef and sheep production as well as sheep EID and red meat value chain projects.
Laura said she's looking forward to working with producers and stakeholders across the supply chain.
"I really enjoy working with producers and understanding what drives their decision-making process," she said.
"My focus is on the producer end of the supply chain, engaging with producers, and increasing awareness of compliance for MSA and other company specifications.
"Because we're a grading system, a lot of my work is helping producers use their feedback and helping them find ways to increase their MSA Index and overall eating quality performance through on farm practice change.
"I think the amount of data producers have available to them, about eating quality and genetics, is a big game changer for the red meat industry. It's about helping producers use the data and information to really benefit their businesses.
"For a lot of producers, being part of the MSA program can have a positive financial impact on their businesses and there's certainly a growing interest in improving the eating quality of their consignments," Laura said.
Tools and resources for producers
To access MSA carcase feedback, purchase MSA vendor declarations, or brush up on MSA standards and training log in to www.mymsa.com.au. Here producers are also able benchmark the performance of their cattle against national, state and regional Index results.
The benchmarking feature is an extension of the 2017 Australian Beef Eating Quality Insights report, which established a baseline for beef eating quality, based on MSA grading results for 5.9 million cattle from the 2015–17 financial years.
To understand the impact various production factors can have on the MSA Index, visit the MSA Index calculator.