MLA to invest in more pasture dieback research
25 March 2019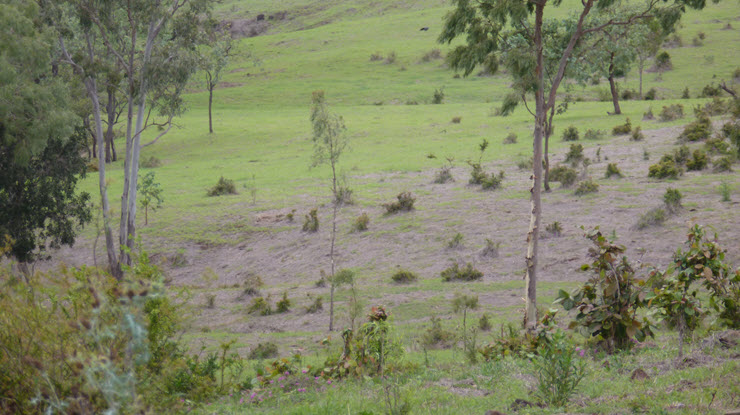 Meat & Livestock Australia (MLA) has welcomed today's announcement from the Minister for Agriculture & Water Resources of a $3 million grant for further pasture dieback research – committing to match the Commonwealth Government's investment dollar for dollar.
MLA has already invested $2 million in investigative research works over the past 18 months to better understand the extent of pasture dieback, identify the potential cause/s and develop short and long-term management methods.
MLA General Manager – MDC, Research, Development & Innovation Sean Starling said while existing research had not yet fully identified a cause or developed a clear solution, at this stage it had indicated that mealy bugs are the common element in the pathway to the existing pasture dieback.
Mr Starling said this additional funding will allow for more detailed research to discover more about this species of mealy bug and its lifecycle, and subsequently enable further investigation into:
Changing the 'environment' so that it is not prosperous
Introducing predator insects
Finding above and below ground 'chemical' solutions
Finding plant species resistant to it.
"Around 18 month ago, MLA formed a multi-pronged action plan in response to growing producer concern about the development and spread of pasture dieback across parts of northern, central, and southern Queensland," Mr Starling said.
"The response has involved the formation of a cross-disciplinary team of researchers and technical experts, made up of commercial companies and research organisations.
"MLA also appointed technical officers, co-ordinated by MLA, to consult directly with landholders and collect soil, plant and other samples and undertake treatment trials on properties where dieback is occurring.
"Working with both researchers and commercial operators we have made strong progress towards identifying the cause and finding a solution. This investigation has and continues to be a complex process.
"More research is required to find the short and long term solutions to the pasture dieback. However, through MLA's team of researcher and technical experts we already have a great deal of information, data and a network of affected producers. We feel well positioned to make more progress."
Join myMLA today
One username and password for key integrity and information Systems (LPA/NVD, NLIS, MSA & LDL).
A personalised online dashboard that provides news, weather, events and R&D tools relevant to you.
Customised market information and analysis.
Already registered for myMLA?