Back to

News & Events
Supporting a forward-thinking industry
02 May 2019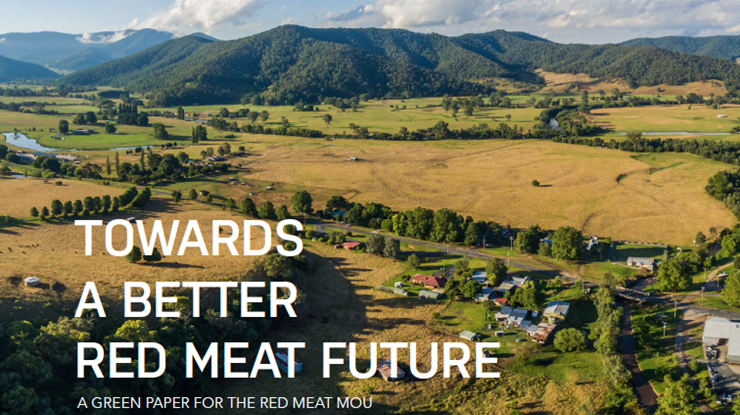 Changes to the structure of Australia's red meat and livestock industry are edging closer, with the consultation period on governance reform now closed. More than 50 submissions were received on the Green Paper.

DID YOU KNOW?
The Green Paper outlined four options for potential reform:
incremental change to the status quo
law of the jungle
a hybrid model
a revitalised red meat industry led by a new organisation.
Find out more about these options here.
Moving the red meat industry forward
MLA's submission held that the bold and forward-thinking Option 4 is the appropriate option for reform.
The submission acknowledged this option would involve one supply chain-oriented research and development and marketing service provider, an enhanced advocacy function and the capacity to respond agilely to emerging industry challenges and opportunities.
MLA Managing Director Jason Strong said the process undertaken to review the industry's MoU represented a unique opportunity to enable Australia's red meat industry to have the systems and structures in place to be ready for the future.
"The MLA Board unanimously supports a revitalised red meat industry led by a new organisation under the direction of a skills-based board," Jason said.
"We look forward to the next steps of the process and our continued involvement towards the positive transformation of our industry structure. We note that it's ultimately a matter for industry and Government to decide the next actions."
The review process was announced by RMAC late last year. Chair of the Red Meat Reform Taskforce, Mr Jim Varghese AM, said he was encouraged by the response to the public consultation process.
"Our discussions with MoU signatories revealed an overwhelming appetite for reform, and the amount of interest in the Green Paper reflects that," Mr Varghese said.
"Our aim was for consultation to be wide-ranging, collaborative and constructive, and I think we have achieved that."
The independent Taskforce is expected to present its White Paper of recommendations to the Minister for Agriculture and Water Resources and MoU signatories by the middle of this year.