Back to

News & Events
The impacts of COVID-19 on the Australian domestic market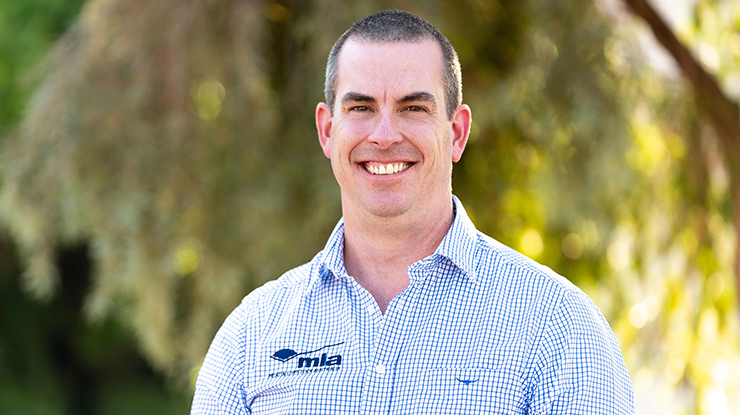 How has the coronavirus outbreak affected the Australian domestic red meat market and how is MLA pivoting marketing activities at this time?
Here, Domestic Marketing Manager Graeme Yardy discusses the impacts of COVID-19 and challenges and opportunities that it presents for Australian red meat.
So far, how has red meat been impacted in the Australian domestic market?
With restaurants being restricted to takeaway and home delivery, the foodservice channel has been devastated. With 25% of the volume in the domestic market going through the foodservice channel, the impact has been significant.
At retail we've seen an increase in consumers stockpiling groceries – red meat included – with retailers recording sales weeks exceeding Christmas trading. This means we have a job to do to ensure that product is consumed, and that regular demand can continue into the future.
What have been the big trends emerging in the retail sector for red meat? What about in the foodservice sector?
At retail, consumers may be buying lesser known cuts of beef and lamb they haven't bought before, creating a concern that they aren't informed about how to prepare these products and get the best out of their purchases. We're working through our own media channels, such as social media and with retailers, to ensure this 'how-to' information is available to consumers.
At foodservice we're starting to see restaurants adapt to delivery systems and offer other products such as pre-prepared meals, as well as staples, such as bread and milk, to complement their revenue, but the sector is having a difficult time.
What's consumer sentiment like generally in Australia?
Most people believe Australia is doing well in managing the situation but there's still a lot of uncertainty around the economy, meaning some are retreating with their finances. So from an industry perspective, we need to make sure red meat still demonstrates value for money.
Consumers are also a lot more engaged with their own health and food choices at the moment, which presents an opportunity to demonstrate the benefits of red meat - its importance as part of a healthy diet, its ease to cook and its versatility.
How is MLA pivoting its marketing activities in these times?
We're pivoting our marketing activities in three ways.
Our immediate focus is on sharing product expertise through channels such as social media, our partners like taste.com.au, through our Steak Mate and Meat Cut apps, and through MLA's corporate chefs Sam Burke and Julie Ballard and our butcher Doug Piper, to inform consumers how to best prepare the red meat they've purchased.
Secondly, we're helping retailers convert the increased demand for products through relevant messaging and with programs around healthy eating and red meat meals at home. Over the coming weeks, this messaging will appear in publications like Woolworths Fresh and Coles magazines, which reach almost one in two Australian households.
Lastly, but most importantly, we'll be deploying brand building activities across our beef and lamb programs in the next three months that continue to strengthen Australian's bonds to our products.
Australian Lamb will be helping people get together and virtually 'Share the Lamb' even as social distancing hampers physical gatherings.
For Australian Beef, along with our high-reach advertising campaign, we are currently in negotiations to secure a major media partnership that will encourage people to cook more quality beef meals at home.
What's your main campaign message for consumers at the moment?
With the increased home cooking we've seen in the domestic market, our main message to consumers is that red meat is essential within a healthy balanced diet; it's easy to cook with and it makes many delicious meals that families love.
What about you personally – how have you been managing the situation? What's been one of your go-to red meat meals?
Currently working from home I've found involving my two young boys in cooking dinner is a great way to connect at the end of the day and switch off.
With the weather so good lately, a go-to dish for us would have to be a butterflied leg of lamb on the BBQ.