Back to

Prices & Markets
Subscribe to Prices & Markets e-newsletter
For in-depth red meat market news, information and analysis.
SIGN UP
Historically high carcase weights in 2020
25 February 2021
Key points:
Adult cattle carcase weights jump 10kg year-on-year, reaching 294kg in 2020
Lamb carcase weights hit 24.5kg, up 1.2kg year-on-year
Sheep carcase weights achieve 25.5kg, up 1.2kg year-on-year
Cattle
Carcase weights in 2020 significantly increased off the back of improved seasonal conditions across most eastern states. Last year averaged 294kg for adult cattle, 10kg higher than in 2019. The December quarter increased by 11kg from the September quarter, averaging a record 305kg, with all states contributing to the rise. The preceding quarterly high was 301kg back in 2017 during the previous La Niña period, showcasing the height of current carcase weights.
While male slaughter decreased throughout 2020, the female percentage continued to decline at higher rates, indicating a greater retention of female cattle by producers. This allowed carcase weights to increase further, given fewer females in proportion to males being slaughtered. Higher carcase weights can also be attributed to continued genetic improvement, with turnaround in conditions the key driver. Carcase weights are expected to increase further in 2021.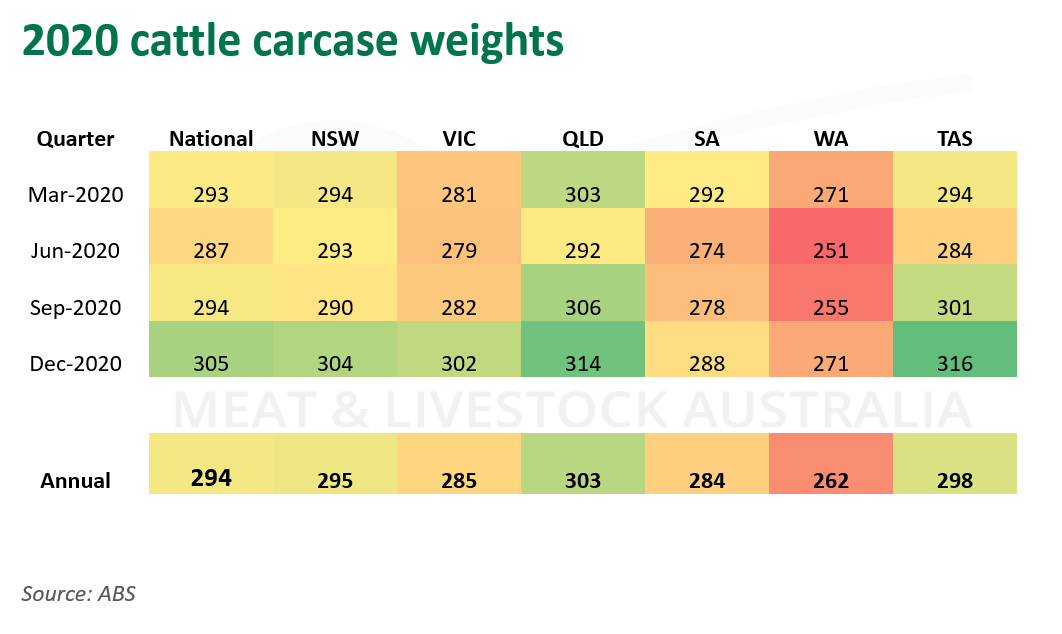 Lamb
Lamb carcase weights achieved 24.5kg in 2020, a rise of 1.2kg from 2019 levels, indicating a turnaround in the season for the primary sheep producing regions of the eastern states. However, the December quarter averaged 24kg, down slightly from the September quarter of 24.9kg. Lamb carcase weights are expected to lift very slightly in 2021.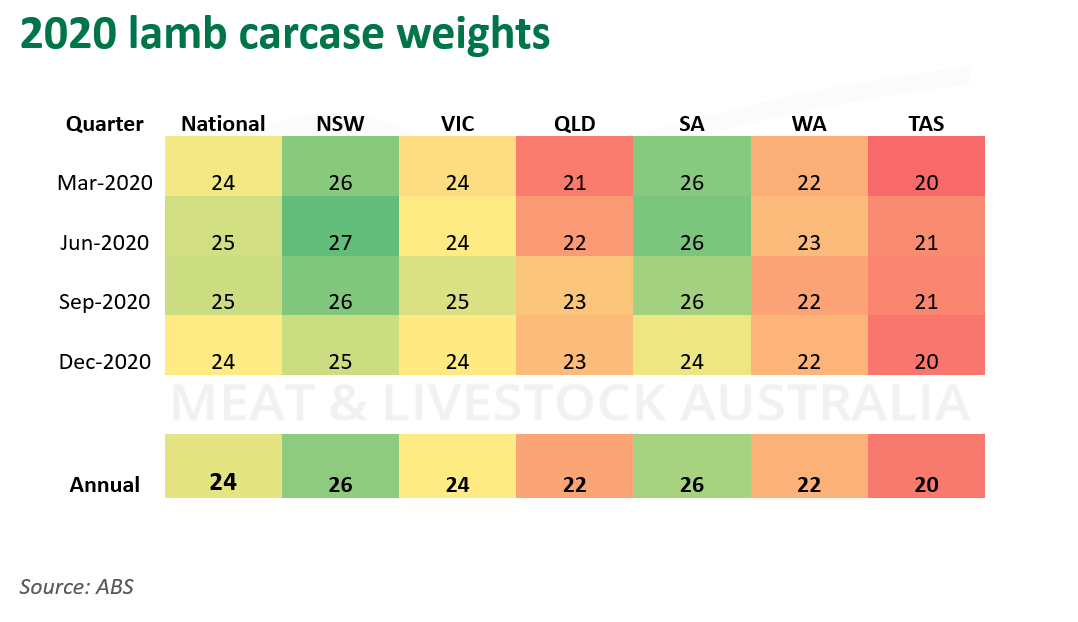 Sheep
Similarly, sheep carcase weights jumped 1.2kg in 2020 achieving 25.5kg, with the December quarter down slightly from September. This is indicative of slightly higher slaughter in proportion to production, providing a lower carcase weight in the latter months of the year. Sheep carcase weights are forecast to rise slightly in 2021.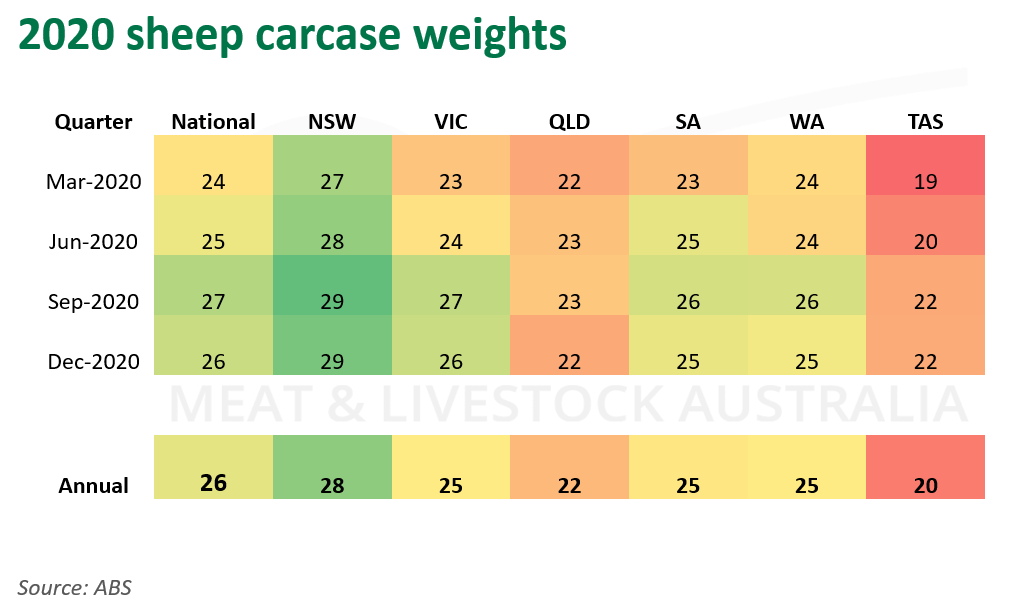 © Meat & Livestock Australia Limited, 2021