Back to

Prices & Markets
Subscribe to Prices & Markets e-newsletter
For in-depth red meat market news, information and analysis.
SIGN UP
Victorian heavy lamb prices soften
17 June 2021
Key points:
Over-the-hooks (OTH) prices for heavy lambs in Victoria are operating below 2020 levels.
Yarding volumes have had no apparent bearing on the current market situation.
No Bendigo sale on Monday saw processors operate heavily elsewhere
OTH Victorian heavy lamb prices are currently 12% – or 89¢ – below 2020 levels. The heavy lamb price currently sits at 761¢/kg cwt. At the same time in 2020, the price was operating at 850¢/kg cwt.
Softer yardings of heavy lambs in 2021 (see Figure 1) have had no apparent impact on increasing the price for heavy lambs over-the-hooks. Consecutive weeks of higher heavy lamb yardings in early 2021 to March reflect Victoria's brilliant summer rainfall.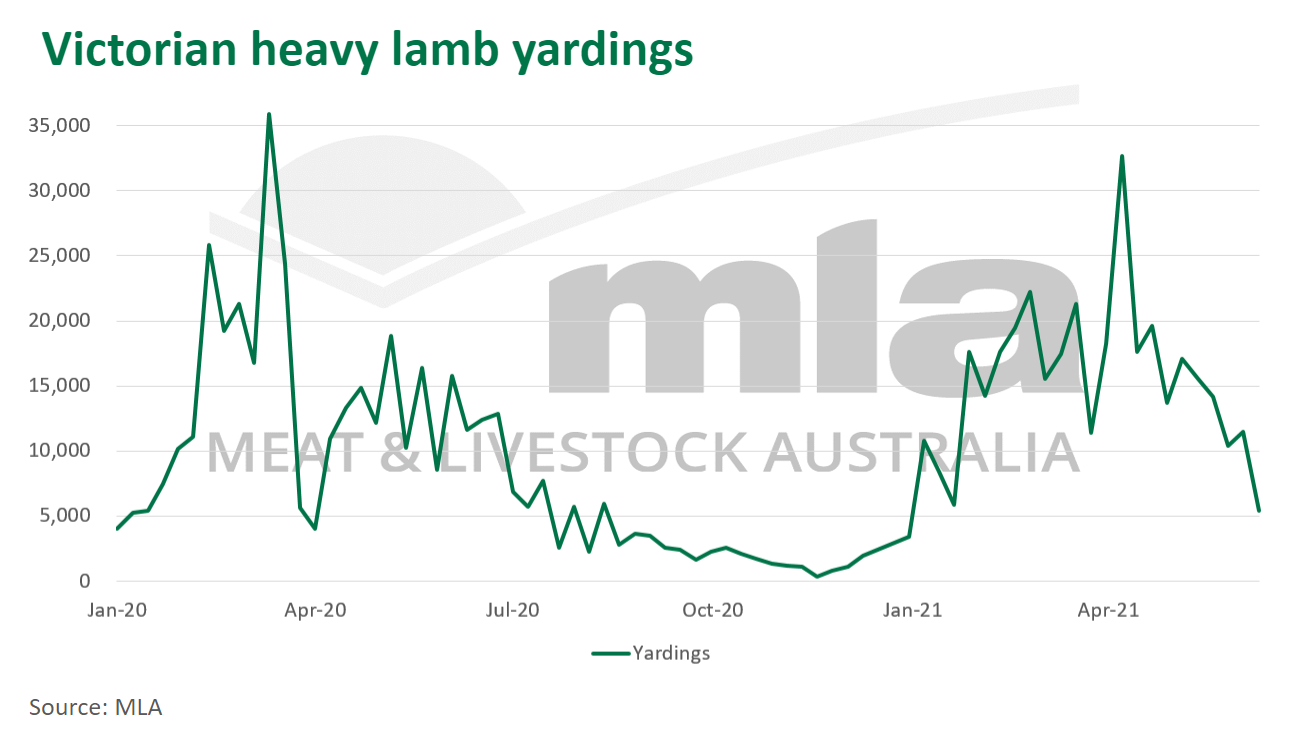 Figure 1: Victorian heavy lamb yardings operating cyclically compared to 2020.
Currently, the softer price compared to 2020 could be attributed to lower supply volumes from softer export demand as economies continue to recover from COVID-19.
Sale results in Victoria this week
With no Bendigo sale on Monday, processors have operated strongly at other sales this week to ensure numbers for contracts can be filled.
Ballarat
Feeder lambs lifted 37¢ this week to average 862¢/kg cwt on the back of softer supply, falling 866 head week-on-week.
Merino hoggets averaged 18kg and lifted in supply by 833 head. The price rose by 90¢ to finish at 746¢/kg cwt. The price rise was driven by processor demand for both quality and numbers, with no Bendigo sale on Monday.
Horsham
Processor lambs lifted 6¢ on the back of an uptick in supply of 3,457 head, taking the price to 803¢/kg cwt or $209/head. These lambs averaged 25.8kg, lighter than last week's offering.
Mutton was softer this week on the back of lower processor competition due to limited supply of large runs.
Hamilton
Processor lambs lifted at Hamilton this week on the back of increased supply by 58¢, although these were lighter and cheaper than those at Horsham, averaging $185/head and weighing 23.5kg.
Wethers fell in both supply and price by 564 head week-on-week. The price for the offering of 180 head eased 34¢ to finish at 612¢/kg cwt.
© Meat & Livestock Australia Limited, 2021