Lamb campaigns
Summer Lamb Campaign 2020
Meat & Livestock Australia's (MLA) annual summer campaign for Australian Lamb has launched, urging Aussies to look up from their screens and share the Lamb.
The integrated campaign utilises the 'Share the Lamb' brand platform and sets out to remind a tech-obsessed nation, distracted by their phones, screens and social media, to seek out real life connection and unite over delicious Aussie Lamb.
The long-form advert shows an elite 'Lambalytica' team disrupting people's devices to bring them together face-to face. From a couple who spend more time looking at their phones than each other, to a teenager gamer glued to the TV, Lambalytica taps into the screens of unsuspecting Aussies and redirects them to an epic lamb barbie offline.
With Aussies spending more time online than face-to face, Australian Lamb is the catalyst to awaken the nation and celebrate real connection through the power of sharing Lamb over summer. Time to prepare and cook meals has become a constraint for many consumers and as cooking and share meal times diminish, the campaign aims to ensure lamb's relevance by highlighting the emotional need to come together, connect and contribute to the best form of cultural expression, cooking and eating together with lamb.
The broader campaign also includes in-store, product-focused point-of-sale materials, outdoor advertising, social media, digital displays and in-store radio.
Spring Lamb 2019
Inspiring consumers to diversify their mundane mid-week meal repertoire with lamb is the focus of Meat & Livestock Australia's (MLA) new Spring Lamb Campaign launching 27 September.
The Campaign aims to drive mid-week meal lamb consumption by educating and building confidence for Australians to cook lamb as part of their routine meals.
The six-week Campaign builds on the successful 'Too Easy' campaign platform, inspiring consumers to diversify their usual mid-week meal repertoire with quick and easy lamb meal solutions.
The demand for ease and convenience is a key purchasing driver with consumers having less time to cook coupled with a limited repertoire and knowledge for cooking lamb. Many consumers want a variety of options that are fast and simple and some are switching to other proteins that are perceived to be easier to cook.
The campaign aims to combat these perceptions by highlighting the many simple ways to cook and enjoy lamb for mid-week meals, whilst maintaining a consistent message as the meat that brings people together.
The integrated Campaign will appear across outdoor locations, like bus shelters, along with video, digital, social, in-store radio and point of sale material.
Autumn Lamb 2019
The 2019 Autumn Campaign aims to highlight Australian lamb's ease and versatility, relaunching the successful 'Too easy' campaign Sunday 14 April.
The campaign will continue to challenge consumer perception that lamb is difficult to cook or suitable for a mid-week meal by extending the 'Too Easy' Campaign platform throughout the autumn season.
The Campaign aims to combat these perceptions by highlighting the many easy ways in which lamb can be cooked and enjoyed whilst maintaining a consistent message as the meat that brings people together.
The integrated campaign will appear across outdoor, video, digital, social, Coles radio and point of sale. Digital Partner, Junkee Media will amplify articles and video content focusing on the versatility of lamb and leftover recipe meal solutions for younger consumers.
Summer Lamb 2019
Meat & Livestock Australia's (MLA) summer campaign for Australian Lamb has launched, calling for Australia and New Zealand to come together over a lamb meal.
Building on the new brand platform 'Share the Lamb', the integrated campaign sets out to extend the 'rosemary sprig' to our neighbouring nation and bridge the divide over something everyone can agree on - Lamb.
The campaign features a new long-form advert, which takes us back to 1900 when Australia's first Prime Minister, Edmund Barton, was finalising the Constitution Act to make New Zealand part of the Commonwealth. This actual historical moment then inspires two modern day Aussie politicians to connect both countries again.
The stage is then set for both nations to come together over a lamb barbecue, amongst a huge floating party in the middle of the Tasman Sea. The comical advert celebrates the best of both nations and joins us together in New Australia-Land.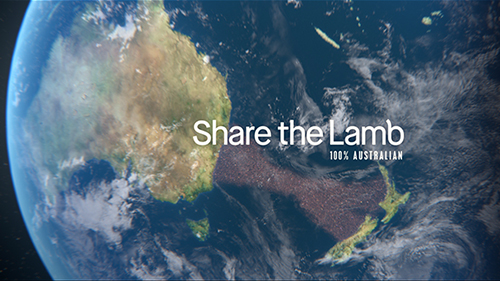 Spring Lamb 2018
The latest lamb campaign, 'Too Easy', has been developed to inspire people aged 18-44 years to eat lamb more often, by challenging the perception that lamb is hard to cook and not suitable for an everyday option.
Although Lamb is a very versatile meat and readily available all year around, Australian Lamb has slowed down in consumption with consumers opting for other proteins that are perceived to be easier to cook.
The two TV adverts play on the common Aussie vernacular through two unexpected scenarios – a man in a hot tub and a woman on a massage table – showing that preparing a delicious Lamb meal is so easy you can do it with the minimum of effort.
The 'Too Easy' campaign will appear across TV, digital, social, OOH and radio, while PR will spread the message across earned media in the coming weeks. Celebrity chef, Shane Delia, will also be challenging people to "Lamb You Back" demonstrating that Lamb is the perfect way to show your appreciation. In-store activation and point-of-sale will support Australian Lamb sales with retailers.
Summer Lamb 2017
The latest lamb campaign is built on the established 'You Never Lamb Alone' platform, with the core message of a united celebration of Australia. This continues the theme of the 2016 spring lamb campaign where lamb was positioned as inclusive – inviting everyone to the table.
The campaign content taps into what makes Australia great and how our diversity and everything we each bring to the nation, regardless of who we are or when we came here, contributes to this. Core media channels of TV, digital radio and print will be supported by PR and retail activity.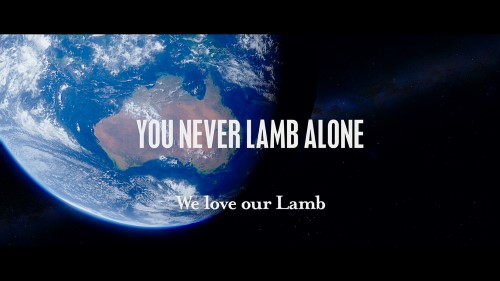 Spring Lamb 2016
The 2016 Spring Lamb campaign continued the 'You never Lamb alone' platform, highlighting lamb's role in a modern and diverse Australia. A traditional 30 Second TVC and 90 second online content piece addressed the fact that Australia is a welcoming and inclusive society that loves lamb, by featuring a cast of Aussies from all walks of life, coming together over a lamb barbecue. This content was supported by a comprehensive media, PR and retail strategy to reach Australians in all communities.
Autumn Lamb 2016
Lamb remains the most loved meat by Australians. It is the one dish that people love to share with friends and family, especially when going back indoors during the cooler months. The autumn campaign demonstrated lamb as the go-to in spontaneous or unpredictable occasions due to its versatility, range and simplicity to cook. Whehter it is a change in the fickle autumn weather or unexpected guests dropping in, lamb has you covered. The campaign launched with a national TV commercial, advertising in shopping centres, social media videos and integrated PR activity.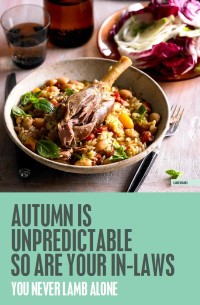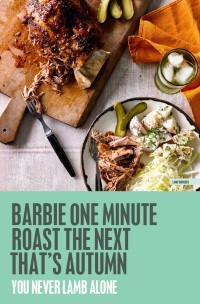 Join myMLA today
One username and password for key integrity and information Systems (LPA/NVD, NLIS, MSA & LDL).
A personalised online dashboard that provides news, weather, events and R&D tools relevant to you.
Customised market information and analysis.
Already registered for myMLA?