Lamb campaigns
Summer Lamb 2017
The latest lamb campaign is built on the established 'You Never Lamb Alone' platform, with the core message of a united celebration of Australia. This continues the theme of the 2016 spring lamb campaign where lamb was positioned as inclusive – inviting everyone to the table.
The campaign content taps into what makes Australia great and how our diversity and everything we each bring to the nation, regardless of who we are or when we came here, contributes to this. Core media channels of TV, digital radio and print will be supported by PR and retail activity.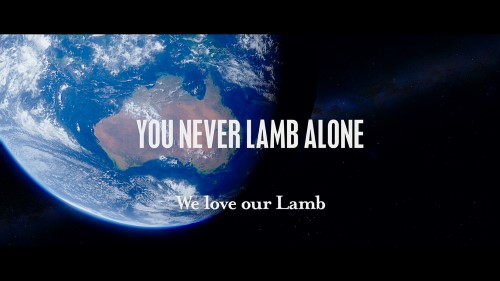 Spring Lamb 2016
The 2016 Spring Lamb campaign continued the 'You never Lamb alone' platform, highlighting lamb's role in a modern and diverse Australia. A traditional 30 Second TVC and 90 second online content piece addressed the fact that Australia is a welcoming and inclusive society that loves lamb, by featuring a cast of Aussies from all walks of life, coming together over a lamb barbecue. This content was supported by a comprehensive media, PR and retail strategy to reach Australians in all communities.
Autumn Lamb 2016
Lamb remains the most loved meat by Australians. It is the one dish that people love to share with friends and family, especially when going back indoors during the cooler months. The autumn campaign demonstrated lamb as the go-to in spontaneous or unpredictable occasions due to its versatility, range and simplicity to cook. Whehter it is a change in the fickle autumn weather or unexpected guests dropping in, lamb has you covered. The campaign launched with a national TV commercial, advertising in shopping centres, social media videos and integrated PR activity.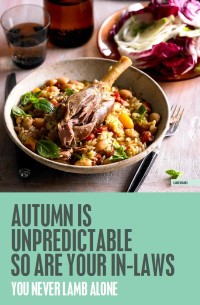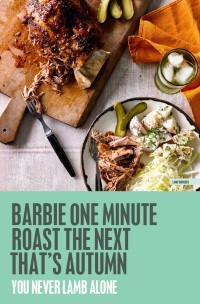 Join myMLA today
One username and password for key integrity and information Systems (LPA/NVD, NLIS, MSA & LDL).
A personalised online dashboard that provides news, weather, events and R&D tools relevant to you.
Customised market information and analysis.
Already registered for myMLA?