Back to

Marketing beef & lamb
Join myMLA
One username and password for key integrity and information Systems (LPA/NVD, NLIS, MSA & LDL).
Sign Up
Lamb campaigns
Winter 2020 - Share the Secret Recipe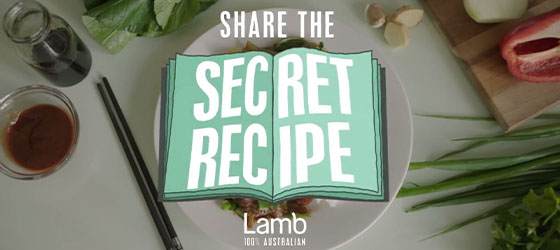 MLA has launched its new winter lamb campaign with a focus on bridging the isolation gap and bringing people together through cooking Australian Lamb.
The 'Share the Secret Recipe' campaign features senior Australians from different cultural backgrounds show younger Australians how to cook their secret lamb recipes via a video call, and share the story of the recipe's history. Each recipe showcases their unique heritage and cooking style.
While COVID-19 has kept many family members apart, this campaign is bridging the isolation gap an encouraging families to connect through the experience of cooking lamb.
Utilising the 'Share the Lamb' platform, the four-week campaign will appear across social, video, and on demand video broadcast. Chef Dan Hong will be featured on The Today Show, sharing his secret recipe with additional TV advertisements and billboards to be featured during the program.
PR will spread the message across earned media plus a series of influencer activity sharing various lamb recipes and story content.
Watch the full videos and find the secret recipes at australianlamb.com.au/sharethesecretrecipe
Summer Lamb 2020 - Lambalytica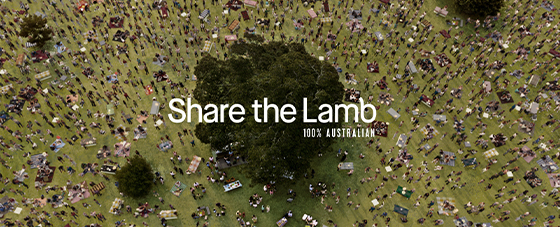 Meat & Livestock Australia's (MLA) annual summer campaign for Australian Lamb has launched, urging Aussies to look up from their screens and share the Lamb.
The integrated campaign utilises the 'Share the Lamb' brand platform and sets out to remind a tech-obsessed nation, distracted by their phones, screens and social media, to seek out real life connection and unite over delicious Aussie Lamb.
The long-form advert shows an elite 'Lambalytica' team disrupting people's devices to bring them together face-to face. From a couple who spend more time looking at their phones than each other, to a teenager gamer glued to the TV, Lambalytica taps into the screens of unsuspecting Aussies and redirects them to an epic lamb barbie offline.
With Aussies spending more time online than face-to face, Australian Lamb is the catalyst to awaken the nation and celebrate real connection through the power of sharing Lamb over summer. Time to prepare and cook meals has become a constraint for many consumers and as cooking and share meal times diminish, the campaign aims to ensure lamb's relevance by highlighting the emotional need to come together, connect and contribute to the best form of cultural expression, cooking and eating together with lamb.
The broader campaign also includes in-store, product-focused point-of-sale materials, outdoor advertising, social media, digital displays and in-store radio.
Spring Lamb 2019 - Too Easy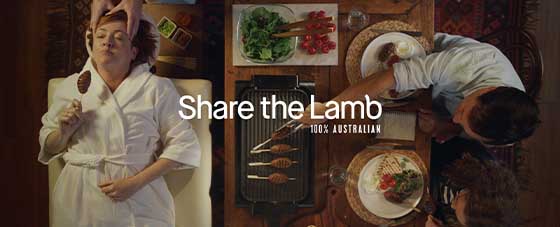 Inspiring consumers to diversify their mundane mid-week meal repertoire with lamb is the focus of Meat & Livestock Australia's (MLA) new Spring Lamb Campaign.
The campaign aims to drive mid-week meal lamb consumption by educating and building confidence for Australians to cook lamb as part of their routine meals.
The six-week campaign builds on the successful 'Too Easy' campaign platform, inspiring consumers to diversify their usual mid-week meal repertoire with quick and easy lamb meal solutions.
The demand for ease and convenience is a key purchasing driver with consumers having less time to cook coupled with a limited repertoire and knowledge for cooking lamb. Many consumers want a variety of options that are fast and simple and some are switching to other proteins that are perceived to be easier to cook.
The campaign aims to combat these perceptions by highlighting the many simple ways to cook and enjoy lamb for mid-week meals, whilst maintaining a consistent message as the meat that brings people together.
The integrated campaign will appear across outdoor locations, like bus shelters, along with video, digital, social, in-store radio and point of sale material.
Autumn Lamb 2019 - Too Easy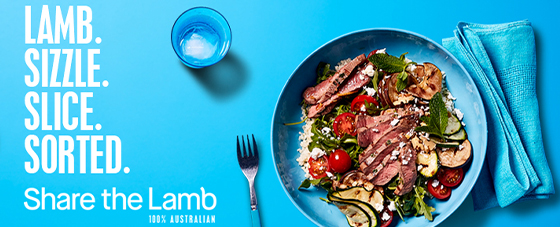 The 2019 Autumn Campaign aims to highlight Australian lamb's ease and versatility, relaunching the successful 'Too easy' campaign.
The campaign will continue to challenge consumer perception that lamb is difficult to cook or suitable for a mid-week meal by extending the 'Too Easy' Campaign platform throughout the autumn season.
The Campaign aims to combat these perceptions by highlighting the many easy ways in which lamb can be cooked and enjoyed whilst maintaining a consistent message as the meat that brings people together.
The integrated campaign will appear across outdoor, video, digital, social, Coles radio and point of sale. Digital Partner, Junkee Media will amplify articles and video content focusing on the versatility of lamb and leftover recipe meal solutions for younger consumers.
Summer Lamb 2019 - New Australia-Land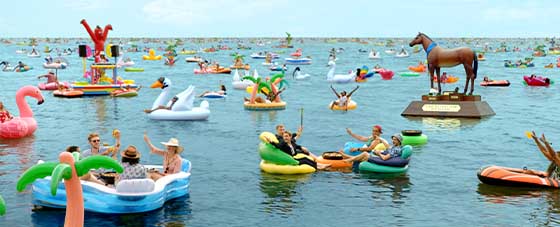 Building on the new brand platform 'Share the Lamb', the integrated 2019 Summer Campaign set out to extend the 'rosemary sprig' to our neighbouring nation and bridge the divide over something everyone can agree on - Lamb.
The campaign features a new long-form advert, which takes us back to 1900 when Australia's first Prime Minister, Edmund Barton, was finalising the Constitution Act to make New Zealand part of the Commonwealth. This actual historical moment then inspires two modern day Aussie politicians to connect both countries again.
The stage is then set for both nations to come together over a lamb barbecue, amongst a huge floating party in the middle of the Tasman Sea. The comical advert celebrates the best of both nations and joins us together in New Australia-Land.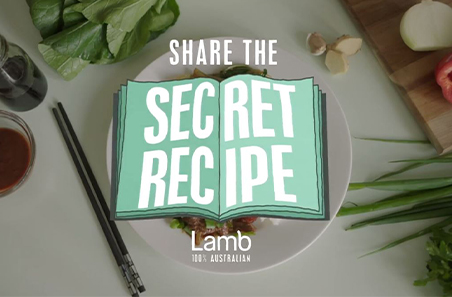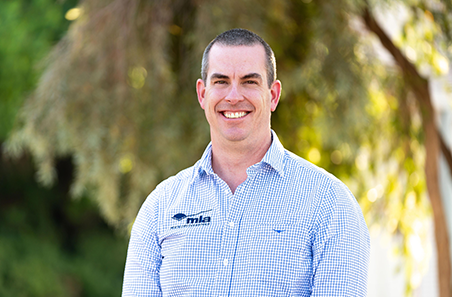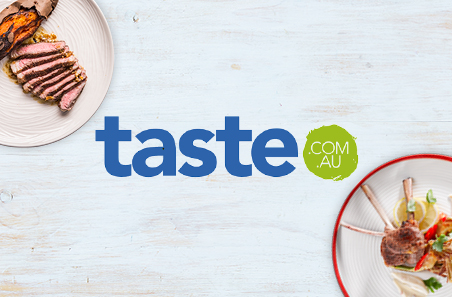 Partnerships
MLA has teamed up with Australia's biggest recipe website, taste.com.au, to inspire the site's 5.1 million visitors to cook more beef and lamb each month.