Back to

News & Events
A 'Taste' of red meat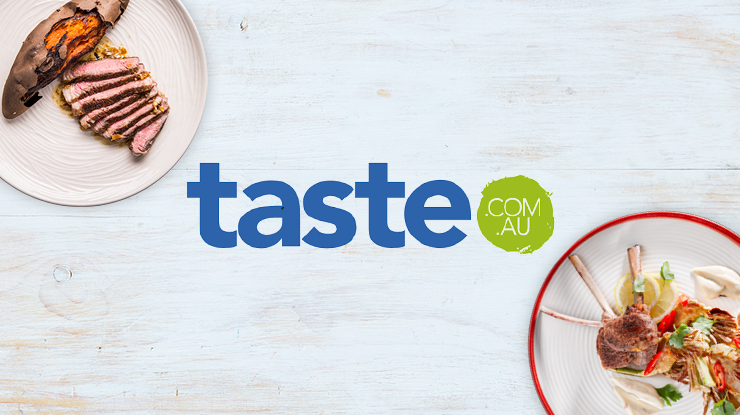 MLA has teamed up with Australia's biggest recipe website, taste.com.au, to inspire the site's 5.1 million visitors to cook more beef and lamb each month.
The 12-month partnership launched on 1 November and will help build greater awareness and cooking confidence among Australian consumers.
Here, we speak to MLA Brand Manager, Anna Sharp, about the initiative and how the Australian red meat industry is encouraging domestic consumers to cook with beef and lamb more often.
Q: Why is taste.com.au an ideal platform to promote Australian red meat?
Taste is the number one food media brand in Australia – the site has 5.1 million visitors each month and influences 45.4 million meals a year, so it made sense for us to team up with them. It's trusted by millions of Australians to help them make their daily meal decisions.
In the past, MLA's focus has mainly been on campaign activities, but strategic partnerships like this help ensure beef and lamb stay front of mind throughout the year, rather than just at specific seasonal times. It's important for us to be regularly engaging with our consumers to get them to consider beef and lamb meals more frequently, and also to remind them of all the different ways you can cook red meat.
Q: How will this partnership help to grow demand for our beef and lamb?
Taste has created a range of content including beef and lamb hubs with recipe collections, editorials and galleries to help build consumers' confidence to cook with red meat. How-to videos have been integrated into the recipe collections to show site visitors how to prepare a beef or lamb meal step-by-step.
As part of the partnership, Taste will schedule red meat-related social media posts every week – linking to simple recipes and videos – and encouraging their followers to consider beef or lamb for their mid-week meals.
For beef, we'll generally focus on the health and nutrition aspects to link in with MLA's Olympic and Paralympic partnerships. For lamb, we'll be focusing on the quick, easy and versatile meals to reiterate the spring lamb campaign's message that cooking lamb is 'Too Easy'. Taste is also working on pulling together 'budget-friendly' collections to keep lamb relevant and demonstrate value for money.
Q: What are some other benefits of MLA's partnership with Taste?
One of the major benefits from this partnership is that Taste will be measuring all activity and engagement and then reporting back to MLA with the key findings. For example, we've already found out some interesting insights like:
'classic shepherd's pie' is Taste's most popular recipe in both the beef and lamb categories
more consumers are searching for meals under the Japanese and Vietnamese cuisines
when searching for lamb meals, visitors tend to search by cut (e.g. shanks, cutlets and chops) rather than recipe names
3–5pm on a Wednesday is one of the time slots when the Taste website receives the most traffic, so red meat posts will include the #humpdayheroes tag to coincide with this.
Taste will also be reporting to MLA around up and coming food trends, which really helps us to understand our consumers better and adapt future campaigns to align with these insights.