Back to

News & Events
Feedback podcast

The Feedback podcast from Meat & Livestock Australia (MLA) features stories, news, information and interviews. This includes everything from red meat producers to policy makers and celebrity chefs to scientists.
The podcast – which also contains a snapshot of news from MLA – is for anyone who has a keen interest in the red meat and livestock industry.
Subscribe via: Apple podcasts | Google podcasts
Latest episode
This episode covers:
The making of the annual Australian Lamb summer campaign
Australian Lamb's annual summer campaign launched in January, showing the country uniting over lamb – and laughs – after a year that has seen Aussies divided more than ever. MLA's General Manager – Marketing & Insights, Nathan Low takes us behind the scenes of the tongue-in-cheek campaign.
Interviewee
Nathan Low is MLA's General Manager – Marketing & Insights
Further resources
For more on the Australian Lamb summer campaign or to find delicious lamb recipes for all occasions go to australianlamb.com.au
MeatUp Forums – designed by producers, for producers
MLA's new MeatUp forums are a series of large-scale workshops developed by regional working groups of local producers. Before the series kicks off next month, MLA's Program Manager for Adoption, Sally Leigo and the Chair of the South Australia MeatUp Forum working group, Penny Schulz tell us about the series and why you should come along.  
Interviewees
Sally Leigo is MLA's Program Manager – Adoption
Penny Schulz is the Chair of the SA MeatUp Forums working group
Further resources
Visit the events page to register for a MeatUp Forum near you.
What changes to the LPA NVD mean for producers
Over the past six months there have been a suite of changes made to the National Vendor Declaration (NVD), providing an easier, more efficient and cost-effective system for the Australian red meat industry. Livestock Movements Supervisor at Mort & Co's Grassdale Feedlot, Jessica Clarke and Integrity Systems Company Chief Executive Officer, Jane Weatherley explain what the changes mean for producers and how industry has embraced the new eNVD system.   
Interviewees
Jane Weatherley is the CEO of the Integrity Systems Company
Jessica Clarke is the Livestock Movements Supervisor at Mort & Co.'s Grassdale Feedlot
Further resources
News in Brief further resources
Episode 5 - How do you build a carbon neutral beef brand?
Episode 4 - How much do consumers really know about the red meat industry?
Episode 3
Episode 2
Episode 1
Feedback express
Feedback EXPRESS

In this express edition hear Victorian prime lamb and wool producer Ricky Luhrs discusses how targeted genetic selection has improved the profitability of his business.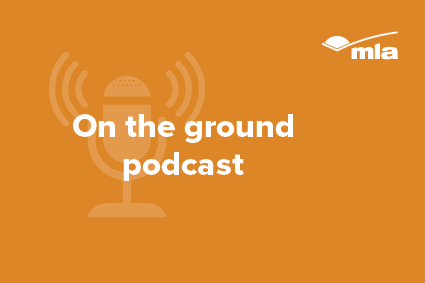 On the ground
Our fortnightly podcast series On the ground provides the latest information from key international markets.