Back to

News & Events
Market outlook after El Niño and positive IOD announced
Key points:
On

19 September

t

he Bureau of Meteorology

(BOM)

declared

an

El Niño

event

and a positive Indian Ocean Dipole (IOD).

El

Niño

events do not

necessarily

confirm an oncoming drought, with the last El

Niño

event reported to have a weak-moderate impact on Australia.

Yardings

are significantly higher year

-on-

year

for most indicators

,

likely due

to

the record herd size and El Niño commentary

.
On 19 September the Bureau of Meteorology (BOM) declared an El Niño event and a positive Indian Ocean Dipole (IOD).
El Niño events are associated with an increased probability of drier conditions over much of Australia, particularly eastern Australia. Alternatively, the IOD impacts the Indian Ocean and when a positive phase is declared, lower winter and spring rainfall across Australia is anticipated. One of Australia's strongest known positive IOD events occurred in 2019, concurring with one of our driest years on record.
The last El Niño event declared by BOM was the 13 months from April 2015 to April 2016. Before that, the 11 months from May 2009 to March 2010. Since 1982, Australia has experienced 10 El Niño events, lasting, on average, around 9–10 Months.
El Niño events do not always confirm an oncoming drought, with the 2015–16 event reported to have a weak-moderate impact on Australia.
When looking at the 2015–16 event, the Eastern States Young Cattle Indicator (EYCI) had a general upward trend. A 1% minor drop can be seen post El Niño declaration in April 2015, and a later 11% drop that only lasted one month in October that was quickly corrected in the following months. Prices remained steady over the El Niño months, likely attributed to the announcement and climatic effects. The market recovered quickly post El Niño.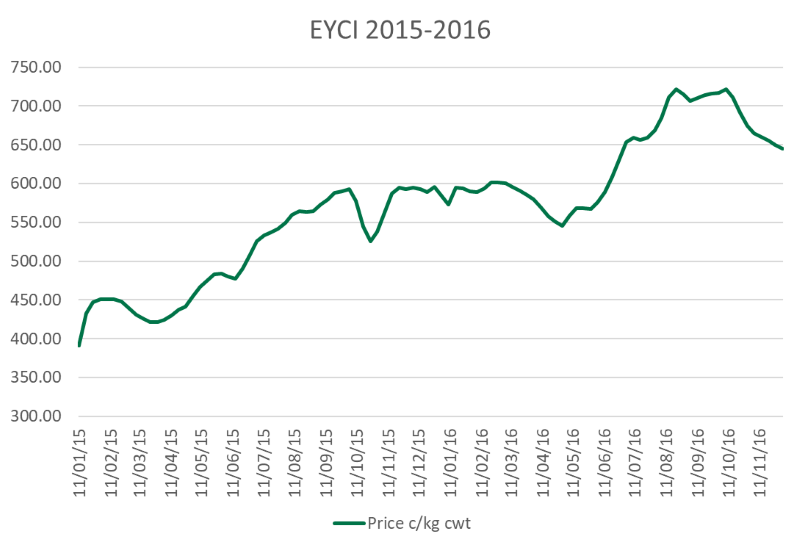 Comparing cattle numbers going through saleyards in September last year, most indicators have increased yardings. Producers are turning off cattle significantly more than at the same time last year. Processor cow yardings are up 94%, Heavy steers are up 85%, and feeder steers are up 47%.
We can attribute this to the Australian herd sitting at 28.7 million, the largest for a decade, and possible producer concern following the BOM's announcement of an El Niño and positive IOD.
Aligning with the start of a destocking phase, producers are reacting differently with their restocker cattle. Restocker yearling heifer yardings are up only 14% and restocker yearling steers are down 6%.