Back to

News & Events
A more connected northern beef industry
18 June 2020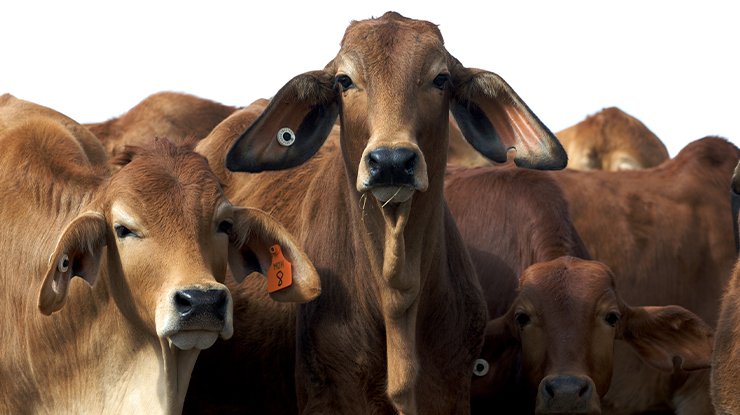 Connectivity remains a barrier for many northern producers when it comes to collecting data and managing livestock, but an MLA‑funded investigation revealed solutions could emerge in the next two to three years.
For the project, which was instigated by producers, telecommunications consultancy GHD assessed the suitability of currently available and emerging technology which could help improve connectivity to northern properties.
The company assessed mobile phone and internet coverage around homesteads as well as communications, cameras and sensor technologies out in the paddock.
GHD Senior Engineer Bryce Leedham said while there's no obvious technology solution available in the marketplace at the moment, the outlook is more promising.
"Data requirements vary for different uses – for example, a camera stream requires a lot more data than voice does," Bryce said.
"For most of these applications, the best option is the 4G mobile network, but most of the northern pastoral properties we visited have no option to subscribe to a mobile phone network."
Where the 4G mobile network is available, it provides a cheap option to run technology. Where no mobile network is available, the next option is to look at satellite services.
Bryce said there are some newer satellite products which look promising in the future, but for now, it's a matter of watching and waiting.
"Some technologies, such as SpaceX's global satellite internet offering, show promise of significant improvement within the next three years, but remain unproven at present, without published costs to subscribe," Bryce said.
"Incremental improvements in the National Broadband Network Sky Muster and 4G cellular plans provide a useful stopgap in the interim for pastoralists across northern Australia."
Overcoming the distance
Northern beef producer Mick Hewett, Hewett Cattle Australia, said northern producers are excited about using new and emerging technologies to advance operations, but leveraging them into remote areas is a challenge due to the connectivity issues.
"The project provided insight into future options such as low-orbit satellite," he said. "It was also beneficial to get an analysis of the costs associated with different connectivity solutions and how well they would work across the extensive distances stations cover."
Bryce said while pastoralists do have the option of building their own networks, the cost is prohibitive and the return on investment is unlikely to be favourable.
"In one example we investigated, a property-wide Wi-Fi network would involve 30–40 new towers and an upfront cost in the order of $500,000 to provide access to data services across the property," he said.
"It's difficult to justify the business case for this investment with a lack of proven returns on new technology across the scale of properties operated by northern producers.
"Before signing up to building your own network, it's worth waiting to see how the new services perform – if they deliver on what they're promising, many ag-tech opportunities will open up."
He said deployment of some new technologies takes around 24 months.
"Some satellites are already up, but in terms of getting a good feel for if this approach is going to be the saviour for remote connectivity, we'll likely have some answers later this year."