Back to

News & Events
Animal health and welfare workshops
A series of animal health and welfare workshops will be held across Australia this month. Here Quarterly Feed talks to one of the deliverers, Jeff House, about the locations, dates and content.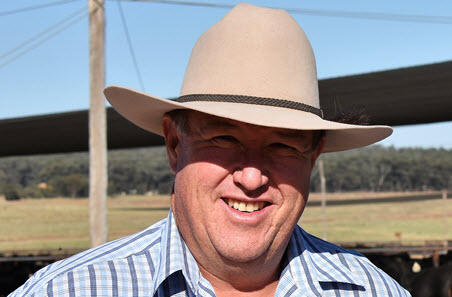 ALFA-MLA Technical Services Officer, Jeff House
The one-day workshops, presented by Australian Lot Feeders Association (ALFA) and supported by MLA, will be delivered by industry veterinarians, Dr David Frith and Dr Kev Sullivan, alongside ALFA-MLA Technical Services Officer, Jeff House.
Locations and dates for the workshops are:
Tamworth, NSW - 6 March
Oakey, Queensland - 12 March
Rockhampton, Queensland - 13 March
Shepparton, Victoria - 19 March
Hahndorf, SA - 20 March
Narrogin, WA - 26 March
Jeff House said the workshop content has been updated in line with animal health and welfare advancements over the past five years.
"The workshop will cover a wide range of areas including internal animal welfare audits, managing cattle into the feedlot, pregnancy and calving management, biosecurity, heat load management, feedlot hospital systems, cattle bedding and much more," Jeff said.
"All feedlot staff, particularly those who are handling cattle on a day-to-day basis, will benefit from attending this workshop.
"The workshop will also benefit those involved as suppliers to the feedlot industry. For example, feeder cattle suppliers will gain an insight as to why feedlots pay premiums for well-prepared cattle and how to achieve these premiums."
More information: