Back to

News & Events
Global tradeshows: a perfect platform to promote Aussie red meat
10 November 2017
A number of significant annual global tradeshows around the world provide a strong platform for the Australian red meat industry to promote its credentials to global customers. These tradeshows are an opportunity particularly for Australian exporters and brand owners, to meet new customers, engage with existing customers or promote new products and brands to international customers.
MLA plays a key role in co-ordinating exporters to attend these shows, ultimately ensuring the Australian industry presents a united front promoting the key attributes of the True Aussie brand. MLA also facilitates cooking demonstrations and, in some cases, provides a full working kitchen for the exporters to cook and promote their product.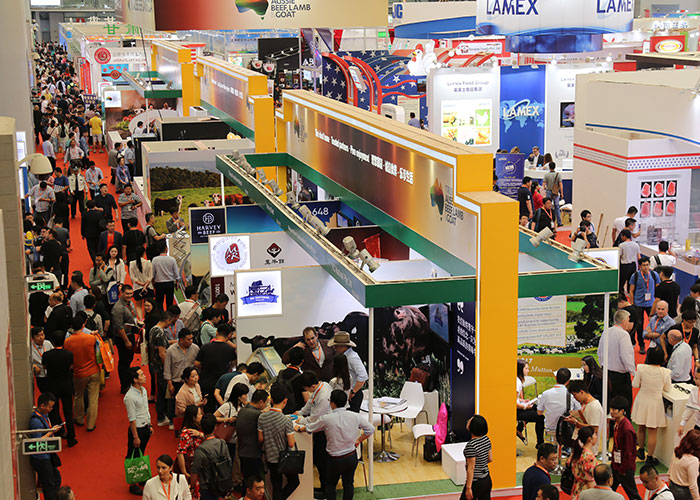 Australian exporters under the True Aussie brand at SIAL trade show in China in May 2017.
The importance of a united front for the Australian red meat industry can't be understated. At these global tradeshows Australian red meat is competing with all the major proteins (beef, chicken and pork), and countries such as the US, Brazil, Uruguay, Argentina, India and Europe. All of these competitors to our industry are on the global stage trying to attract customers.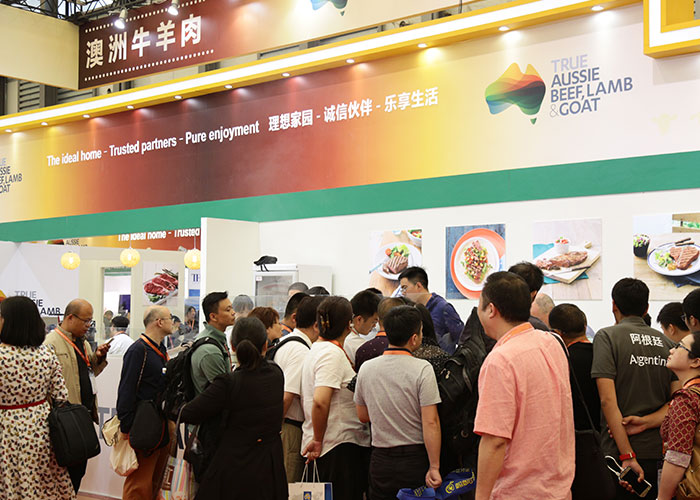 SIAL tradeshow in China earlier this year
In 2017 MLA has facilitated industry representation at a number of key tradeshows, including:
Japan Supermarket Trade Show – Tokyo – 10 exporter participants
Gulfood – Dubai - 24 exporter participants
Beef & Dairy Livestock Asia Expo – Ho Chi Minh City – 20 exporter participants
Food & Hotel Indonesia – Jakarta – 3 exporter participants
Food & Hotel Vietnam – Ho Chi Minh City – 7 exporter participants
SIAL China – Shanghai - 19 exporter participants
Thaifex – Bangkok – 2 exporter participants
Anuga – Germany – 11 exporter participants
Australian exporters are able to use these tradeshows as a 'one stop shop' to meet all their global customers. For example, at Anuga recently, the European trade weren't the only ones visiting the MLA stand. There were customers from around the world including China, Korea, Taiwan, Singapore and Middle East customers. As with all global tradeshows, the presence of major global players provides the opportunity for Australia to gather intelligence on global trends and emerging issues - enabling our industry to prepare and plan. At Anuga, there was significant talk around the current Brexit and EU FTA negotiations, which included a great deal of speculation and interest in how the Brexit process will evolve and how new tariff schedules will be applied.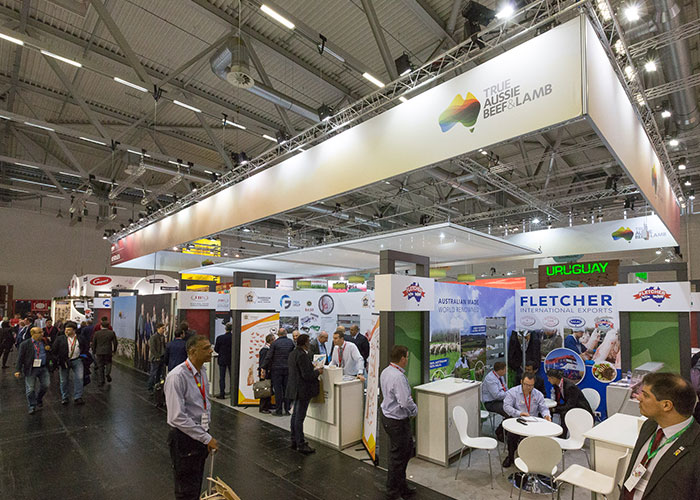 Australia's presence at the recent Anuga global tradeshow in Germany.
For more information on MLA's involvement with industry and global tradeshows, please click here.