Back to

News & Events
Brian the Butcher is back in new 'Australian Beef. The Greatest' campaign
04 February 2019
The latest chapter of the popular 'Australian Beef. The Greatest' campaign, which reinforces and promotes the provenance and high quality of Australian beef, launched today.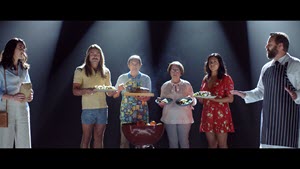 Developed by Meat & Livestock Australia (MLA), the new campaign continues the format of the first chapter, taking place in a familiar setting – a butcher's shop – where Brian the Butcher gets asked a common question about where the meat is from. Breaking out into song, Brian's response takes his customer on a journey from a family of beef producers to a sausage sizzle, discovering not only where Australian beef comes from, but reflecting on the key moments where beef is part of our lives.
MLA Domestic Market Manager Graeme Yardy said the new campaign follows in the successful footsteps of chapter one of 'Australian Beef. The Greatest', continuing the story and highlighting how Australian Beef is produced in a fun and humorous way.
"Consumers are increasingly interested in where their food comes from, and so this campaign sets out to remind Australians that by choosing Australian Beef they are enjoying the freshest, highest quality and best tasting meat on earth," Mr Yardy said.
"This latest instalment seeks to capitalise on the natural strengths of Australian Beef with consumers – provenance together with versatility, ease and nutrition.
"Our campaigns are informed by detailed consumer insights and need to be targeted and effective in order to drive demand for Australian Beef domestically and ultimately return value to our levy-payers."
The integrated campaign will appear across national TV, print, digital, social, radio and in retail outlets.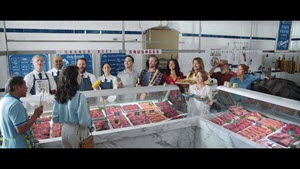 The campaign will also share stories and recipes from Australia's 'best local finds' as selected by popular celebrity chefs, Frank Camorra (head chef of MoVida in Melbourne) and Adam Liaw (former MasterChef winner). The aim is to inspire people to cook and eat Australian beef by sharing their paddock to plate stories and shining a light on the best local venues serving up Aussie Beef with pride.
"Whether it's a filet mignon or a humble potpie, we want to encourage Aussies to feel pride when they buy the best Beef in the world. This will enable us to celebrate the fact that we can enjoy top quality Australian Beef everywhere; from Michelin Star restaurants to your local bakery and RSL," Mr Yardy said.
Watch the film via the Australian Beef Facebook and YouTube pages or view the content on the website www.australianbeef.com.au
Photo caption: MLA's new campaign follows in the successful footsteps of chapter one of the 'Australian Beef. The Greatest' story.