Back to

News & Events
Celebrating 10 years of Business EDGE
13 May 2021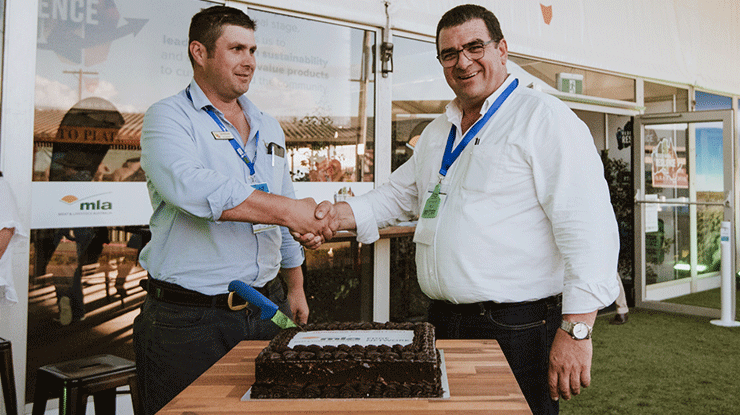 Ian McLean Director of Bush AgriBusiness who delivers Business EDGE training with MLA Managing Director Jason Strong, celebrating MLA Business EDGE turning 10 at Beef Australia 2021.
MLA's Business EDGE program that rolls out valuable training to producers across Australia has turned 10.
The popular program was worthy of a cake at Beef Australia 2021 to mark the occasion and celebrate the 1,291 producers from 870 enterprises who have taken part in the program to help find their edge.
In another milestone Business EDGE will hold its 100th workshop in Charleville later this month.
The two-day Business EDGE workshop equips producers with the knowledge and skills to better understand the business side of their livestock operations.
The Business EDGE program has been so successful that it is now planned to be rolled out as part of larger projects such as the Northern breeding business (NB2) initiative.
Check the MLA events calendar for upcoming EDGE sessions