Back to

News & Events
Eye in the sky informs pasture management

Seeing the complete picture of what's happening across your property's feedbase to better plan for profitable pasture has become easier with the Australian Feedbase Monitor (AFM).
Since the AFM was launched last year by MLA and Cibo Labs, more than 1,900 accounts have been created by producers around Australia.
Based on satellite-fed data, the AFM objectively measures pasture growth, biomass and ground cover using a 30-day rolling average. This enables producers to make informed decisions about the state of their pasture.
The tool is free for MLA members who have linked their Livestock Production Assurance (LPA) accounts to their myMLA dashboard, or can be accessed by non-members via Cibo Labs' paid subscription service.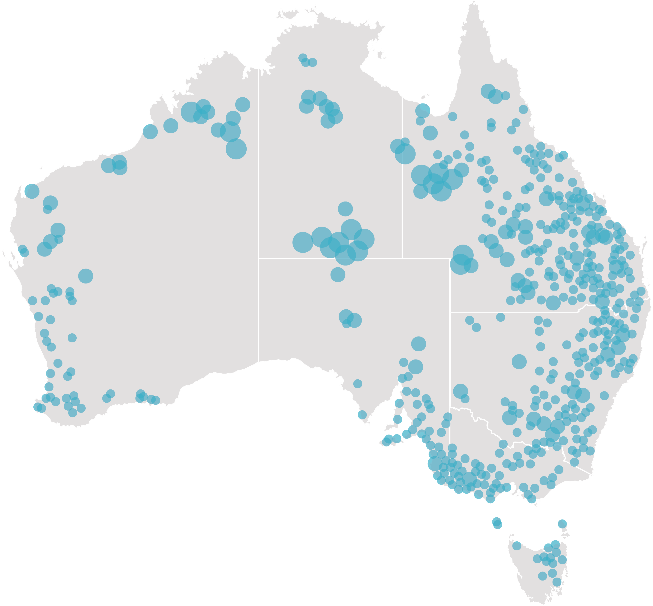 More than 1,900 AFM subscribers across Australia objectively measure pasture growth, biomass and ground cover across their properties.
A tool for everyone
The AFM is designed to allow producers to become more objective in how they manage their feedbase.
Cibo Labs National Extension and Adoption Manager, Alastair Rayner, said producers can use it to assess long-term averages and inform pasture management strategies.
"This is a great tool for everyone. The AFM will help you make decisions based on widespread data, as well as in-field assessments, to help make earlier decisions when it comes to the actuals of your pasture quantity and quality," Alastair said.
"You don't have to be a major landholder to use it – whether you run 100ha or one million hectares, you'll be able to use it and get a view of what is happening across your country.
"This tool allows you to see where your pastures are responding well during different seasonal conditions, and where they are not, so you can make more informed decisions for the health of your stock and land."
The AFM also provides comparative data, as far back as 2017, to help producers recognise trends and changes in the distribution of pasture.
On-farm planning
Grazing advisor for Range IQ, Dionne Walsh, said the main way her clients used the AFM on a day-to-day basis was to check if the feed supply was likely to support the herd size and production targets for the year ahead.
"Producers usually know from experience what numbers they will allocate to their different paddocks. The AFM data can provide reassurance for these plans or highlight where these plans might need to be tweaked," she said.
Dionne said the AFM is particularly powerful for producers who cannot get across all their land easily – such as extensive pastoral enterprises – as well as producers who are not familiar with the feedbase history of recent property purchases.
"The AFM is also good for people who are just starting out in feed budgeting or fire management and want objective data for their planning," Dionne said.
"The imagery in the AFM clarifies what's happening on different parts of your property and can help you pinpoint areas where you should go and have a closer look so you can make more informed decisions for future planning.
"For example, there may be parts of your property that the imagery suggests are not responding well to rainfall and may need more time to recover. So, the AFM helps identify those areas and inform your management plans."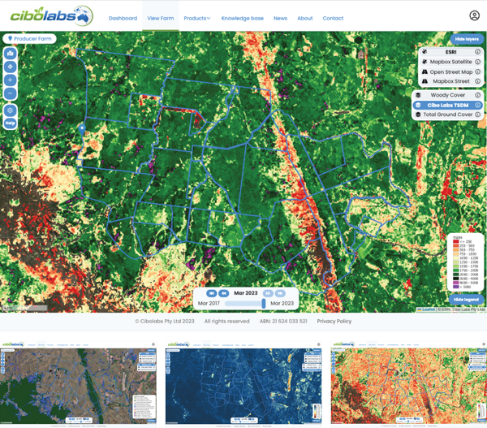 How to access
The Australian Feedbase Monitor (AFM) is free for MLA members.
Already an MLA member?
Access the AFM for free by signing in to myMLA and link your Livestock Production Assurance (LPA) account at mymla.com.au
Need an MLA membership?
Apply for free MLA membership or update your membership details at mla.com.au/membership or call 1800 023 100.
Non-members can access the AFM through Cibo Labs' paid subscription service at cibolabs.com.au/products/afm
Seasonal action plan