Back to

News & Events
Kerwee backs AMS Guidelines
17 September 2018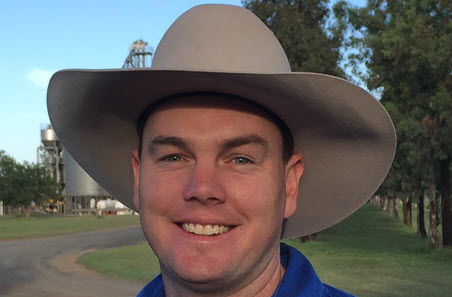 Maintaining consumer confidence in grainfed Australian beef is among the key reasons why Kerwee Feedlot on Queensland's Darling Downs has welcomed the industry's move to promote responsible antimicrobial use.
The Antimicrobial Stewardship Guidelines for the Australian Cattle Feedlot Industry were released to the industry earlier this year to arm feedlot managers with practical information on critical antimicrobial agents, antimicrobial resistance and provide a framework to ensure appropriate use of antimicrobials within feedlots.
The Australian Lot Feeders' Association (ALFA), through Meat & Livestock Australia (MLA), invested grainfed levies to develop the Guidelines, with antimicrobial stewardship experts, Australian industry practitioners and feedlot operators working in collaboration on the Guidelines.
Embracing the new guidelines
Steve Martin, General Manager of Feedlot Operations at Kerwee Feedlot, Jondaryan, said since the release of the Guidelines, the feedlot was working to establish an Antimicrobial Stewardship (AMS) plan based on the framework.
Steve said while Kerwee Feedlot operated under strict quality assurance programs, including the National Feedlot Accreditation Scheme (NFAS), embracing the Guidelines would benefit all parts of the supply chain.
"We already have a great capacity to measure and monitor antimicrobial use, as does the wider industry," he said.
"We know there are customers and consumers for whom this is high on their mind – antimicrobial use in food production systems is something consumers are increasingly concerning themselves about.
"We use antimicrobials extremely responsibly, but by officially adopting the framework contained in the Guidelines, we're in a position to continue to meet consumer expectations with potentially little or no change to our practices.
"Social license can't be bought, but it can be earnt, and this is our industry being proactive in maintaining consumer confidence in grainfed Australian beef."
Practical measures to reduce antimicrobial use
Kerwee Feedlot has a 20,200-head capacity, operating as part of the vertically integrated Kerwee Group, supplying Wagyu and long-fed Angus cattle for its Stockyard beef brands.
Steve said the feedlot was at an advantage when it came to reduced antimicrobial use, due to its long-fed program and the lower exposure to health risks.
"A large percentage of our occupancy is comprised of low-risk cattle because the structure of our feeding program means there's low turnover, and a reduced risk of infections such as bovine respiratory disease," he said.
"We background around 10% of our production on our property and a further 50% are pre-vaccinated and/or grouped into single lines prior to entry by suppliers."
Steve said purchase strategies that allow and encourage pre-vaccination on-farm, minimise the co-mingling of cattle at feedlot entry and acclimating cattle into pens following induction, were among the specific steps Kerwee has in place to help prevent illness and minimise antimicrobial use.
"Recording crush side temperatures, weight measurements and benchmarking animal pull rates and treatments in order to manage success of treatments and reduce re-treatment rates, all allow us to monitor total antimicrobial usage as a key performance indicator," he said.
Raising consumer awareness
Steve said it was important that customers and consumers were aware that antimicrobial use in the feedlot industry was highly regulated, with all antimicrobials required to be approved for use under the Australian Pesticides and Veterinary Medicines Authority (APVMA) label requirements.
"Further, any antimicrobials used in a feedlot are veterinary prescribed – they can't be bought over the counter," he said.
"We, and the vast majority of the industry, have frequent consultations with our veterinarians and only procure antimicrobials from registered veterinarians.
"Typically, antimicrobials are used to treat musculoskeletal, digestive or respiratory infections in feedlot cattle.
"The reality is, we're feeding about $50,000 of feed a day to our cattle, so we're very well attuned to the welfare and economic outcomes of ensuring our cattle are as healthy as possible."
Steve hopes the industry views the Guidelines as an opportunity to be proactively telling its story.
"There is potential, due to consumer pressure, for major retailers to start promoting product as 'antimicrobial free', but we think our engagement with consumers needs to be positive and demonstrate that we have nothing to hide, and have world leading management systems when it comes to responsible, clean and sustainable food production," he said.
"We're not reactionary or acting out of fear, we're happily telling our story and what we're doing to address the risk of antimicrobial resistance.
"Our industry accounts for a very large percentage of the Australian beef industry – it's a no-brainer for us to adopt the AMS Guidelines."