Back to

News & Events
Meet the new MD
04 April 2019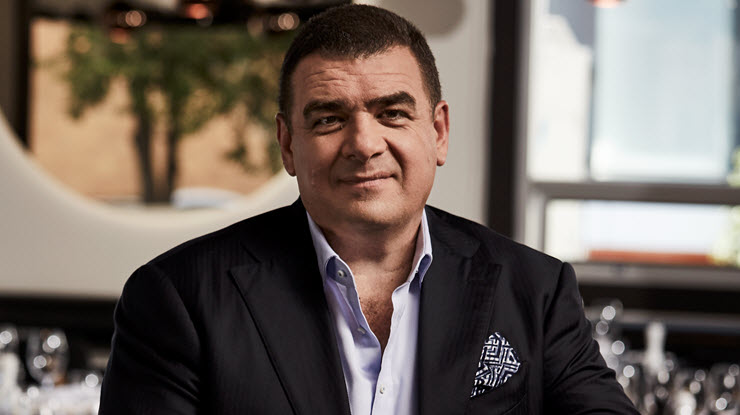 This week, Jason Strong started his new role as Managing Director of MLA. Here, he speaks with Friday Feedback about the opportunities and challenges ahead for both the industry and for MLA.
Q: Why did you apply for the MD role?
A: I've had experience with MLA through Meat Standards Australia and as a regional manager in Europe, so I had an idea of its operations as an organisation. I also have a taste for – and real affinity for – wanting to do things that could have a positive impact on the broader industry.
My lifetime has been committed to the red meat industry and I'm attracted to the opportunity to have a positive influence further afield and to be involved in something that helps all.
Q: What are you most looking forward to in this role?
A: Furthering the extension and application of a lot of work already done. Some of the initial programs I've already seen being rolled out to producers are very exciting and driving that will be a critical component of MLA's future.
Q: What's been the most valuable lesson you've learned during your time in this industry?
A: There's a significant amount of value to be created and gained in this industry if we can find better ways to work together through the supply chain.
I understand and appreciate the commercial challenges in doing that, but I can't emphasise enough there are big gains to be made.
Alongside that, we should also have a focus on minimising "value leakage" – which occurs a lot due to the nature of how sectors do or don't work together.
Q: What are the most promising opportunities for Australian red meat?
A: Creating and capturing supply chain benefits. We should not shy away from an ambition like doubling or tripling our supply chain margins.
Prosperity will lie in realising the substantial investments already made in better understanding and getting closer to the consumer and in technology.
Once we do that, making sure our product has access to the best customer will be the key.
With that comes a sophisticated approach to the development of markets and being able to supply the highest value, most discerning consumers around the world.
Q: And what are the industry's big challenges?
A: Some of what we face is in how we compete and some of it is in how we produce.
Once we go down a path of taking a 'supply chain view' of the world, operationally we end up with the need to guarantee continuity of supply and consistency of product in an environment where we have droughts, floods and many other challenges.
At the broader level, climate variation, advocacy and community engagement and alternative and competing proteins are presenting big tests. We need to remain current and in-demand in an environment that continues to evolve.
Q: How can MLA better position itself to assist industry to manage those opportunities and challenges?
A: We're in the midst of one of the most critical times for MLA, with reviews of performance and the effectiveness of industry structures.
Twenty years on from the inception of the way the red meat industry is governed, it's the appropriate time to have that assessment.
Regardless of outcome, however, MLA still has to ascertain how to best assist and support the industry. Some of that will be around spending money on innovation, research and development, and making sure we have the next best available system and tools for producers. Some will be around how we position and market the product to the global consumer.
MLA must always be the support mechanism to allow producers to respond to opportunities that present and be better prepared for challenges.
Q: Where does MLA fit into the industry structure reform process currently underway?
A: Industry structures are quite different now than they were 20 years ago. MLA has been successful over the past 20 years in delivering the right services and in the support it provides.
However, it's appropriate to continually ask: is it fit for purpose going forward?
MLA has already committed to ongoing service and support of industry and regardless of what structure emerges – that commitment won't change and it's at the core of our organisation.
Q: Do you have a strong appetite for change with MLA?
A: There's always a danger of coming into an organisation with a desire to make change.
There is so much about MLA that is obviously very good.
Every industry organisation will have its detractors; however, there's plenty of evidence MLA is in good shape, has set a high standard in its programs and has good people.
So without being naïve about the challenges, my starting position is to focus on the positives.
Q: What will be your top priority for the first year in the job?
A: MLA has made big commitments in the past two to three years – from the ambition to see the red meat industry to carbon neutrality by 2030, to investment in technology like DEXA (Dual-Energy X-Ray Absorptiometry). Many of these were very public statements.
My priority will be to understand how we're travelling in delivering on commitments made to stakeholders and levy payers.
Q: What's your favourite red meat meal?
A: I'm a sucker for well-cooked lamb loin chops or an easy carve roast lamb leg.
On the beef side, while I enjoy steak, in recent years I've gravitated to slow cooked product such as oyster blades and briskets.