Back to

News & Events
New app streamlines red meat consignment process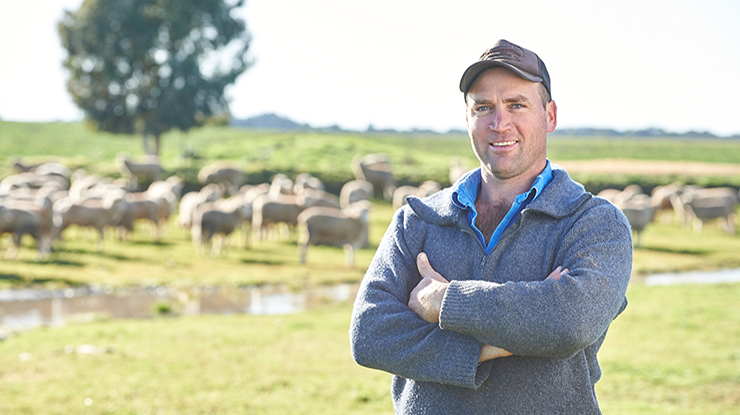 Tom Marriott, NSW Sheep Producer
Integrity Systems Company's (ISC) new electronic National Vendor Declaration (eNVD) Livestock Consignments app is accelerating the digitalisation of the red meat industry by enabling consignment details to be transferred from creator to receiver, even while offline.
The eNVD app is a completely offline solution and uses QR codes to transfer consignment data from producer to transporter, saleyard, feedlot and processor. If a transfer takes place where there is no internet, the data will sync with the eNVD database when the receiver is back in a service area.
The eNVD app was released in November 2022 and since then has been downloaded more than 3,000 times with 69,000 head moved using the app.
New South Wales sheep producer Tom Marriott said the eNVD app's ability to transfer a document from your phone to your transporter without reception streamlines the consignment process.
"The app is a very streamlined way of filling out NVDs. You can search for your receiver's property identification code (PIC) within the app, and you don't have to worry about running out of paper NVDs or having an out-of-date NVD book," Mr Marriott said.
"What I think is most exciting about the app is the fast and easy traceability down the supply chain and in turn seeing a decreased amount of paperwork once digital consignments are adopted more widely across industry."
Mr Marriott is among New South Wales' crop of early adopters, with 43% of app sessions coming from the state.
"My advice to anyone that is feeling a bit left behind by technology is to give the eNVD app a go. It took me a little bit of playing around to get my head around it, but I found the step-by-step process very user friendly," he said.
Developed in collaboration with the red meat industry, ISC has been onboarding processors, transporters, agents, feedlots and saleyards since the app was made available on the Google Play and App stores in November last year.
Producers and feedlot operators using the eNVD Livestock Consignments app are encouraged to contact their receiver, particularly if they are a livestock agent or saleyard, to check that they are eNVD ready before submitting their consignments.
ISC Chief Executive Officer Jane Weatherley said releasing the eNVD app was just one milestone in ISC's vision to increase the use of digital consignments.
"Digital consignments are an opportunity for Australia's red meat industry to strengthen its integrity systems and reputation as a leader in biosecurity and food safety. However, the success of digital consignments relies on the whole of industry embracing the eNVD app and web system," she said.
"Currently 30% of all consignments are completed digitally. To ensure the supply chain is adequately prepared for an increase in digital consignments, our adoption team is working with stakeholders to assist with setting up supply chain capabilities and upskilling where needed."
A series of webinars will be held in the coming months to support the red meat industry as it transitions to the eNVD app and web-based system. For more information, please visit: www.integritysystems.com.au/events.
ISC has also produced a suite of 'how to' resources to help the red meat industry transition to the eNVD system: www.integritysystems.com.au/envd-app.
The eNVD Livestock Consignments app is available for free download through the Apple Store and the Google Play Store.