Back to

News & Events
New Tebuthiuron formulation provides alternatives in the control of Prickly Acacia for farmers and graziers
27 April 2021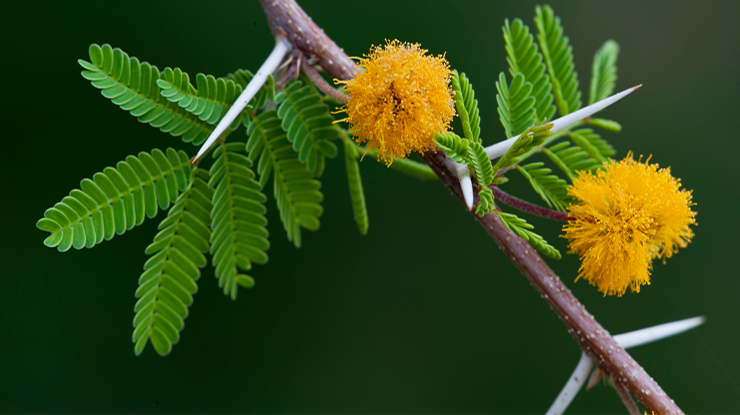 Granular Products, in collaboration with Meat & Livestock Australia (MLA), have launched the new Regain 750WG herbicide for control of Prickly Acacia and other woody weeds - with the new formulation providing graziers with an option to manage infestations as they arise, while using existing spray equipment and their previous knowledge of spray chemicals.
Prickly Acacia is a Weed of National Significance and is widespread in Queensland on several million hectares of Mitchell grass plains. It is regarded as one of the worst weeds in Australia because of its invasiveness, potential for spread, and economic and environmental impacts. It causes soil erosion, decreases biodiversity, decreases available pasture for livestock, and forms dense, thorny thickets that interfere with stock movement – which ultimately leads to less productive, less profitable land and less productive beef enterprises.
The Regain 750WG formulation is the result of a joint project between Granular Products and MLA and was initiated to not only target prevention of infestation across large sections of grazing land but also to minimise future infestations, allowing productive grazing to continue.
Eliza Barrett, Research and Development, Granular Products said the Regain 750WG formulation contains Tebuthiuron as the active ingredient, with the formulation stable and lightweight, making it easier for landholders to freight and store.
"Throughout this project, Granular Products focus has been to develop a new formulation and management regime to treat large sections of young sporadic Prickly Acacia plants" said Ms Barrett.
"Efficacy trials were run over two years to examine the effectiveness of the WG formulation for the control of Prickly Acacia, with results showing that the WG formulation provided 100% control of Prickly Acacia."
MLA Program Manager - Sustainable Feedbase Resources, Cameron Allan, said the aim of this joint project was to deliver a new control product which can assist overall management in seeking to keep land clear of prickly acacia.
"This control method is targeted at prevention across large sections of grazing land to minimise expansion of infestations and allow productive grazing to continue," Mr Allan said.
Paul Hubbard, Chief Executive Officer of, Granular Products said the release of the product has been very well received by graziers and farmers.
"The availability of this product offers farmers and graziers an opportunity to considerably reduce the spread of Prickly Acacia, without the cost being prohibitive. It provides an alternative, affordable and longer-term approach for the end user in their fight to control Prickly Acacia," Mr Hubbard said.
The Granular Products Team will be on site at Beef Australia 2021 in Rockhampton from 3rd May. Visit the Granular Product Site 35 & 36 to learn more about Regain 750WG and how it can help with control of Prickly Acacia and other wood weeds.