Back to

News & Events
Register now for goat producer events
15 March 2021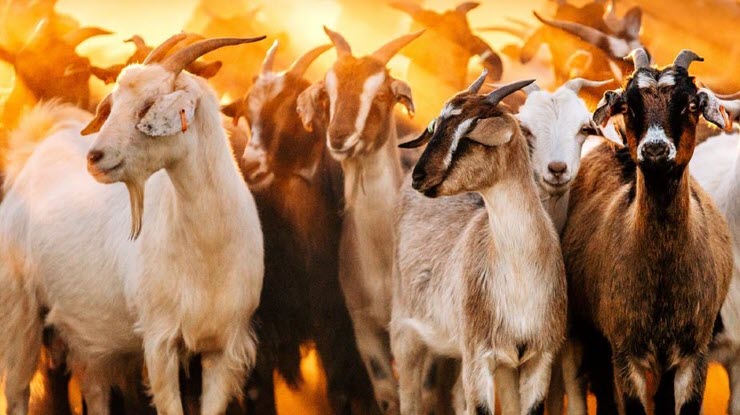 Registrations are now open for a range of free events for goat producers in March.
Going into goats workshop
A Going into goats one-day workshop will be held 21 March at 'Glenmore', Surat, Queensland, offering new goat industry and management insights.
Goat industry speakers and topics include:
Goat processing and market – Campbell McPhee, Western Meat Exporters Managing Director.
Goat health and fertility – Andrea McKenzie, DAF Senior Extension Officer.
Market insight – Emily Litzow, MLA Project Manager – Sheep & Goat Productivity.
Producer experiences – Greg and Katie Honor, and Sarah Packer.
Profitable Grazing Systems – Peter Schuster, Schuster Consulting.
The workshop is from 9.30am–4pm and morning tea and lunch are provided.
Registration is essential by 15 March.
MLA Goat roadshow webinar + Q&A
Do you have questions about the profitability of goat enterprises compared to alternative livestock enterprises? Will the risks in diversifying your current enterprise pay off?
A free MLA Goat roadshow webinar will be held 29 March exploring methods to appropriately assess the impact of alternative strategies on profit, risk, and the period of time before benefits can be expected.
MLA together with the Queensland Government Department of Agriculture Fisheries (DAF), invite producers and advisers to join in and find out more.
The webinar starts at 3pm AEST, 3.30pm ACDT and 4pm AEDT.
MeatUp Forums
Red meat producers can hear the latest regionally-relevant insights from research, development and adoption (RD&A) programs funded by MLA at MeatUp Forums.
The one-day forums will be held on:
23 March at Cobar, NSW
25 March at Charleville, Queensland.
MeatUp Forums enable goatmeat, beef and sheepmeat producers to access practical, whole-of-business information and tools they can use on-farm to improve productivity and profitability.
At both forums, goat industry speakers and topics include:
Emily Litzow, Senior Project Officer, MLA Senior Project Officer, Emily Litzow – Goat benchmarking and MLA goat program update
David Brown – Restocking and moving forward.
MeatUp Forums are free for red meat levy payers and $50 (excluding GST) for non-red meat levy payers.
Registration is essential by 15 March.