Back to

News & Events
Richard Norton to depart MLA
19 September 2018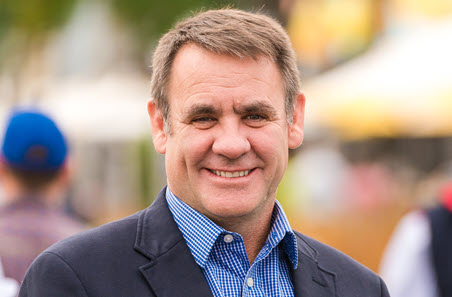 Meat & Livestock Australia (MLA) has announced that Managing Director Richard Norton will leave MLA on 7 December to take up a role as General Manager Network with Elders.
Mr Norton departs MLA after four and half years with the red meat industry's service company.
Acting MLA Chair Alan Beckett said the MLA Board were enormously grateful to Mr Norton for the significant contribution he had made as Managing Director, not just to MLA, but to the entire Australian red meat and livestock industry.
While the MLA Board was very disappointed to see Mr Norton depart, it recognised the new career opportunity he had been offered with Elders, Mr Beckett said.
"The Board and I thank Richard for the strong leadership that he has provided for MLA and the industry and applaud him for the improvement he's made to the MLA business during his tenure," Mr Beckett said.
"Since his appointment in June 2014, Richard has led major change, delivering greater transparency and accountability to MLA operations and a focus on commercial outcomes for MLA levy payers.
"In all he has done, Richard has championed both the 'consumer as king' and the long-term prosperity of MLA's levy payers.
"He pursued the implementation of MLA's regional consultation model so more producers now have a say on MLA's research and development investment and drove major improvements to MLA's market information services.
"Richard provided industry leadership in spearheading the adoption of DEXA objective carcase measurement technology across the processing sector, and proposing a carbon neutral target for industry by 2030 to capture opportunities in our high value markets and to head off industry critics.
"He unveiled a visionary plan to accelerate the digital future of Australia's red meat industry through the Value Chain Digital Strategy and was instrumental in the establishment of strategic partnerships in Livestock Productivity and Genetics.
"Richard's travelled the length and breadth of our country attending hundreds and hundreds of events and meetings to speak with producers, and been part of multiple Australian delegations to overseas customer destinations in pursuit of opportunity for the red meat industry."
Mr Norton said the decision to leave MLA was extremely difficult, but he did so knowing that MLA has an outstanding leadership team and professional staff that work tirelessly for the Australian red meat industry across the world every day.
"The Australian red meat industry should be very proud of what it has achieved and very proud of the team of globally competent staff within its service company MLA," Mr Norton said.
"I have a lifelong passion for Australia's agricultural sector and it has been a privilege to work with this dedicated team at MLA to increase market opportunities in the more than 100 markets our industry supplies and to drive unprecedented investment in research and development that is fostering long‑term prosperity right across the industry.
"I am very grateful to the MLA Board for their unwavering support of me and the many significant initiatives that have been developed and delivered by MLA during my time with the company.
"MLA plays an important role for so many different individuals and businesses and it has always been important we demonstrate our value to the entire livestock supply chain."
Mr Norton said he was excited about the opportunity to join Elders and contribute to their continued growth as a leading Australian agribusiness.
"Elders is an iconic Australian brand and with a strong commitment to rural and regional Australia and a dedicated team of people who I'm looking forward to working with," Mr Norton said.
Mr Beckett said MLA had engaged a recruitment firm and will commence a recruitment process this week to ensure a smooth leadership transition in coming months.