Back to

News & Events
Serving up paddock-to-plate experiences
09 May 2019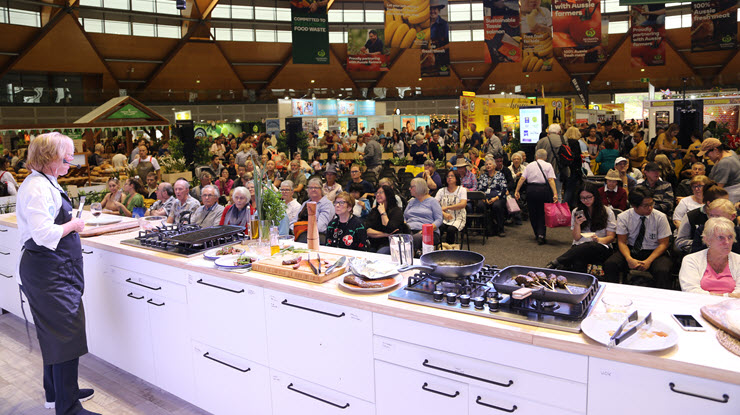 The Australian Lamb Paddock to Plate Story – a 360⁰ virtual reality experience allowing consumers to immerse themselves in the story of lamb production – was a highlight at last month's Sydney Royal Easter Show, along with a suite of beef and lamb cooking masterclasses.
The Australian Lamb Paddock to Plate Story
Over 6,800 Royal Show-goers, many of which were school students, boarded the Australian Good Meat Coach to be introduced to the world of Australian sheep farming, transportation, processing, and end markets, such as butchers.
The Good Meat roadshow has already engaged >17,000 people over the course of three months, and is back on the road to finish the final leg of its Australian Lamb Paddock to Plate journey.
Beef and lamb masterclasses
In the Women's Weekly Theatre Kitchen, MLA's Culinary Chef Julie Ballard fired up the grill to introduce visitors to some of the lesser-known cuts of beef and lamb.
Running a suite of six cooking masterclasses, Julie worked with beef producers Greg Newell from Linga Longa Farm, Wingham, and Tim Eyes from The Food Farm, Wyong Creek, along with lamb producer Anna Kelly from Plains Paddock, Mathoura, throughout the event to share Australian agriculture's story with the metropolitan crowds.
More than 1,200 guests to The Theatre Kitchen were given an insight into the different cuts of beef and lamb and how to best cook them, while guest producers spoke about the processes and practices involved to produce a top quality, sustainable product.