Back to

News & Events
The impacts of COVID-19 on livestock and red meat markets
01 May 2020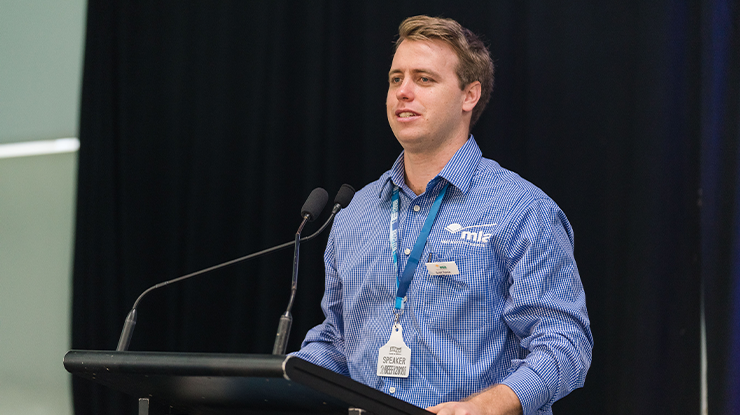 How has the coronavirus outbreak affected red meat markets and projections for Australian cattle? Here, MLA's Market Intelligence Manager Scott Tolmie discusses the impacts and how his team is keeping up with informing the industry about fast-moving market developments.
So far, how have Australian cattle and sheep markets (supply and prices) been impacted this year, and more recently by the flow-on effects of COVID-19?
The biggest impact on markets so far this year has definitely been the rainfall experienced across many key production areas, which has led to a tightening of supply in both cattle and sheep, leading to record livestock prices across both species.
Following this, we have more recently seen the impact of the COVID-19 outbreak come through. Across many markets we're seeing some consistent themes, with disruptions to red meat supply and logistics and significant shifts on red meat consumption from foodservice to retail. These disruptions and outlook uncertainty have moderated the fierce buying competition that existed late in 2019 for beef that led to some record export prices.
Australia has also been somewhat fortunate in that because virus numbers have stayed low, we haven't had closures to processing plants that some of our competitors, including the US, have had. This means we've been able to maintain consistent supply through our plants.
In what ways have MLA's cattle projections changed since they were released in February 2020? Where have been the largest changes and what hasn't changed much?
The first change has been slaughter numbers due to rainfall, where we're expecting a sharper drop than we were at the start of the year. The rainfall is likely to be particularly impactful on female slaughter numbers as producers begin holding onto their breeding stock.
The other significant change is around the pressure on the feedlot industry. With both demand for foodservice and higher-end products significantly back, this industry is facing pressure on its margins, and the higher feedlot numbers we'd previously predicted will likely be impacted.
This also flows into export volume prospects, which have tightened up due to limited supply and uncertainty around how markets will be positioned to take our products.
On the other side of the coin, some of the things that haven't changed include producers' intentions towards herd and flock rebuilding on the back of good rainfall, as well as the impact of African Swine Fever still creating huge gaps in the global protein trade that will need to be filled.
What are some of the common questions your team has been asked at this time about the impact of COVID-19 and what's your response?
We get a lot of the questions about the impact of COVID-19 on many aspects of the industry, but due to the fluid and unpredictable nature of the virus, it's often quite hard to answer them.
We're writing a range of articles to help inform the industry of the various impacts of COVID-19 and answer the frequently asked questions we receive. These are all accessible on MLA's new Market Insight Hub.
How has the markets team had to change their work around COVID-19?
We've been linking up with MLA's network of offices in export markets as much as we can to gather 'on the ground' information and get a sense of what's happening in each market at any one time.
We've also started reviewing different data and metrics in each market and how these might be shifting, giving us a chance to identify challenges and opportunities for Australian red meat. These metrics include likely drop-offs in demand and also identifying what products consumers are favouring in these challenging situations. We can work with insights like these going forward to inform the supply chain and better position Australian red meat in different markets at this time.
What about you personally – how has your day-to-day job changed over the last few months?
Like a lot of Australians, I've been juggling work and home life as they are now the same thing, and with a couple of little kids to look after, that's changed how my days are structured. In a positive sense though, it's given me a lot more family time that I didn't previously have.