Back to

News & Events
Tips to manage heifers pre-joining
15 April 2021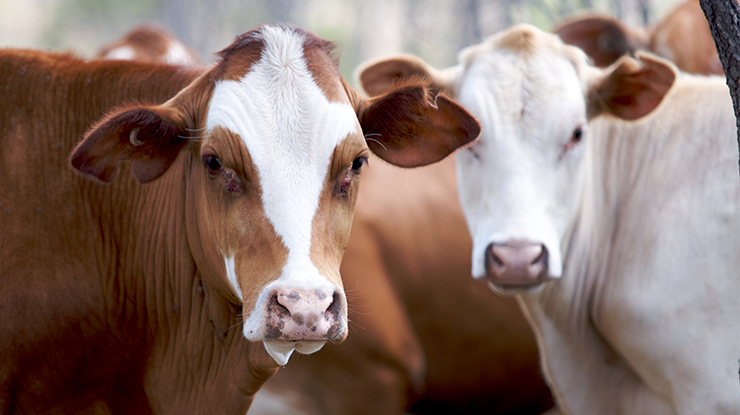 Having a heifer management plan in place from pre-joining to calving is essential to improve the overall reproductive performance of breeding herds because:
heifers are the foundation of the future breeding herd
young breeders aged two to four years old constitute more than 40% of a typical breeder herd
first-calf heifers take longer to get back in calf than adult breeders
calf loss between pregnancy diagnosis and weaning is highest in maiden heifers
improving reproductive performance in young breeders improves the productivity of the whole breeder herd.
Here's what producers need to consider when putting together a heifer management plan:
1. Set the 'green date'
The 'green date' is useful in grazing systems where summer perennial grasses are the main component of the pasture base.
The green date is defined as the number of days after 1 October to achieve a 70% chance of receiving 50mm of rain over a maximum of three days.
Joining should commence one month after the 'green date'. This means in most years, there will be a good body of feed available when breeders are lactating and cycling.
2. Calculate the critical mating weight
Critical mating weight is the target weight for maiden heifers when they're first joined to bulls to achieve an 84% pregnancy rate in a six-week joining period (or two complete reproductive cycles).
There are cost-effective strategies to reach critical mating weights, such as:
conservatively stock heifer paddocks and supplement if necessary during the dry season prior to joining
assess phosphorus status of the heifer paddocks and supplement during the growing season if deficient.
The critical mating weight varies between breeds but can be calculated if heifers are weighed just prior to joining and accurate foetal ageing is performed at pregnancy testing.
3. Select the right bull for genetic improvement
Age and weight at puberty are highly heritable traits and while selecting heifers that get pregnant early will ensure genetic improvement is occurring, the main focus needs to be on sire selection. Use bulls with above average estimated breeding values (EBVs) for days to calving.
Your pre-joining heifer management checklist
establish a joining date and plan a strategy to achieve critical mating weight by that date
monitor faecal egg counts and drench if required
purchase bulls or ensure home-grown bulls have had a bull breeding soundness examination and are vaccinated against vibriosis and pestivirus (or are not a persistently infected animal)
perform a risk assessment for all common diseases and vaccinate where necessary
put bulls in either just before the wet season (where it's difficult to get them out at the start of the joining period) or a month after the 'green date'
over-mate heifers by joining more than required and make final selection on foetal ageing results.