Back to

News & Events
Trials underway for new technologies to measure carcase traits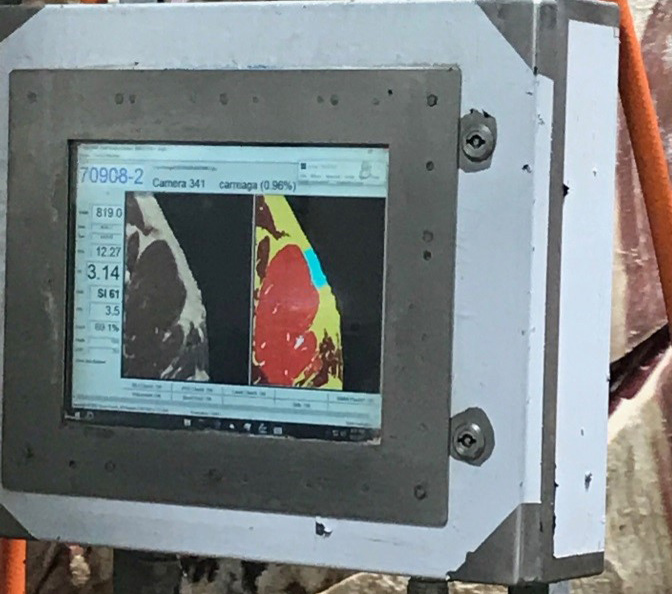 Above: Example of E+V Grading Camera data capture.
The MLA Objective Measurement (OM) Program has partnered with a number of technology providers to aid in the development, commercialisation and AUS-MEAT accreditation of a number of technologies to measure beef and lamb carcase traits.
In exciting news, the MEQ Probe was accredited for measuring intramuscular fat (IMF%) in November 2021. This was a world-first development in eating quality for the Australian lamb industry, with IMF% a key eating quality trait measurement required for the soon to be commercialised sheepmeat MSA cuts-based model.
Alongside this, MSA's expert graders have been supporting the training and accreditation of the beef devices, which are the standard for beef carcase assessment. These include technologies to measure beef traits such as AUS-MEAT and MSA marbling, meat and fat colour and eye muscle area.
At present, there are 25 processing sites across Australia that are testing and using OM technologies in partnership with MLA to drive adoption.
OM technologies already conditionally approved for use include the:
E + V Cold Carcase Beef Grading Camera (for AUS-MEAT and MSA marbling, meat colour and fat colour)
Q-FOM Beef Camera (for AUS-MEAT and MSA marbling, fat colour and eye muscle area)
Masterbeef App and Camera Device (for MSA marbling)
MIJ-30 (for AUS-MEAT marbling)
MEQ Probe Auroch v1.0 (for MSA marbling)
MEQ Probe (Sheepmeat) (for IMF%)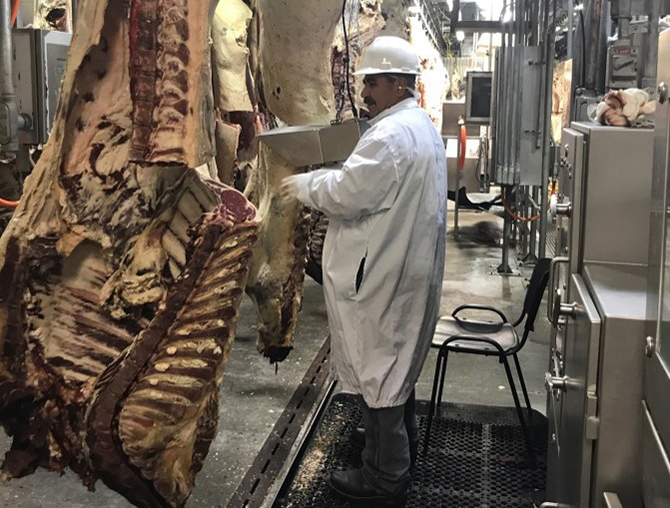 Above: Ausmeat accredited grader using E+V Grading Camera.
Additional technologies are at varying stages of development and include a number of phone-based grading devices for beef, as well as further technologies to measure IMF% in lamb. These devices are using a range of methods including near-infrared, microwave (including fat measures), nuclear magnetic resonance, optical coherence tomography and DEXA.
Once these technologies are commercialised and approved for use, further value will be created for the supply chain through greater efficiencies and grading consistency as well as extended measures of existing and new traits.
Further updates on the progress on these projects will be shared as work continues.