Back to

News & Events
US chefs get a taste of Aussie goat
10 March 2020
Australian goatmeat took centre stage at a recent chef immersion in Las Vegas, Nevada, where more than 25 influential chefs from across the US came to learn about True Aussie red meat.
As a part of the immersion, chefs were challenged to take their recent knowledge and apply it to a variety of items, including Aussie goatmeat.
Chef Damon Gordon, Lawry's Steakhouse, decided on a slow-cooked goat leg with pomegranate and Aleppo pepper (see dish 4 below).
"My inspiration was flavour profiles from the Balkans area of Europe but with a twist, using pomegranate to finish the dish," he said.
True Aussie culinary immersions have an excellent track record for getting Australian red meat products on US menus – out of the 70% of chefs who trial Aussie products on the day, approximately 60% will purchase them in the future.
What was on the menu?
Check out the delicious Australian goat dishes served at the recent True Aussie chef immersion.
Dish 1: Miso and gochujang braised goat and winter vegetables, served with Korean chili, leek, daikon, almond, and honey granule gremolata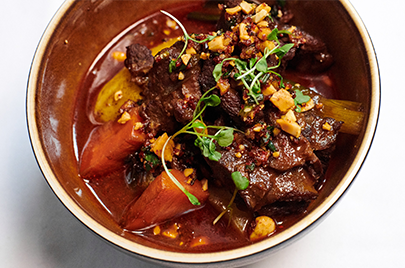 Dish 2: Jamaican style Aussie goat handpies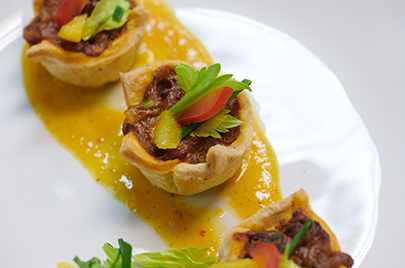 Dish 3: Beer-braised goat meat with Greek fries and tzatziki dipping sauce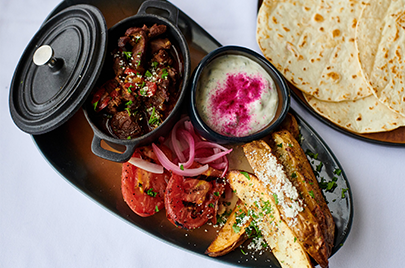 Dish 4: Slow-cooked goat leg with pomegranate and Aleppo pepper, Idaho potato salad, with tzatziki, caraway seeds, paprika goat cheese, pickled jalapeno and red onion