Back to

News & Events
What you need to know about applying to be an MLA Board Director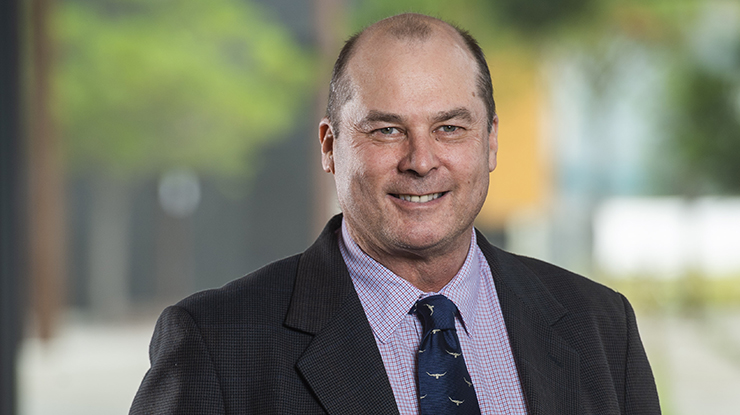 Above: MLA Board Selection Committee Chair and General Manager and Director of Whyalla Beef, Tony Fitzgerald.
MLA is seeking three non-executive Board Director candidates with the skills, drive and capability to ensure that the MLA Group of companies not only continues to deliver value to industry into the future, but also proactively engages with the changing landscape in which it operates.
Could this be you? MLA Board Selection Committee Chair, Tony Fitzgerald, talks us through the application and selection process for the MLA Board.
First of all, what is your current role?
I'm the General Manager and Director of Whyalla Beef, an operation owned and operated by NH Foods Australia.
Why did you join the MLA Board Selection Committee?
I first joined the Selection Committee in 2017 as an industry representative for ALFA. Since then, I have stood for re-election twice as the producer representative for Lot Feeders and now chair this committee.
The committee's charter is to ensure the MLA Board has the capacity to deliver guidance and oversight to MLA management. The MLA Board is a skills-based board, and the selection committee ensures this by engaging highly skilled and experienced individuals. The process of engaging and recommending candidates to the membership for endorsement is extensive and rewarding.
Why should people want to join the MLA Board?
The opportunity to join the MLA Board will be as demanding as it will be fulfilling. MLA represents the collective of red meat industries and is responsible for the oversight and guidance of MLA management using membership's levies.
The committee is seeking candidates that have the drive and passion to ensure our industries continue to be at the forefront of innovation and ensuring MLA is well positioned to face any potential challenges into the future. I strongly encourage those with extensive experience in the related fields to consider applying.
Who are you looking for to join the MLA Board?
The Selection Committee has called for applications to fill three non-executive director positions on the MLA Board.
As a skills-based Board and in line with specific requirements, candidates with extensive commercial skills and experience in any of the following areas are encouraged to apply:
Extensive knowledge of modern livestock supply chain systems, product integrity and value adding
Knowledge and connection across the agri-food industry including RDC sector extension and adoption
Practical experience and understanding of sustainability frameworks, carbon and natural capital measurement and improvement opportunities.
All candidates must also have a genuine interest in, and a broad understanding of, the Australian red meat and livestock industry, strong business acumen supported by demonstrable strategic aptitude, financial literacy, a sound understanding of good governance and well-developed communication skills. Key industry issues include animal welfare, sustainability, community and consumer perceptions, market access, commercialising R&D and accelerating adoption.
How does the selection process work?
Applicants are subject to a thorough selection process, where the Selection Committee, assisted by an external recruitment consultant, considers nominations, conducts interviews and then endorses candidates for election to the MLA Board by MLA members at the Annual General Meeting each year.
Candidates put forward for election by the members are selected by a nine-person Selection Committee which is made up of four member-elected producer representatives, three industry representatives and two non-voting members of the current MLA Board. Under the MLA Constitution, the number of candidates endorsed by the Selection Committee must be equal to the number of vacancies to be filled.
What does the MLA Board do?
The MLA Board provides strategic guidance and effective oversight of the management and performance of MLA in delivering its strategy. The Board operates under mature corporate governance and risk management frameworks to ensure producer levies, government matching dollars and partner funds are invested effectively and in the right areas.
The expected time commitment as a non-executive director of the Board will be a minimum of 50 days per year to include scheduled Board meetings, additional committee responsibilities, videoconferences and travel etc.
How do you apply to join the MLA Board?
To express your interest, email your application and CV to consultant@pacificsearch.com.au quoting MLA in the subject box, and/or call (03) 9631 1500 for a confidential discussion.
MLA welcomes and encourages all suitably qualified candidates to apply. For further information on MLA and an information pack outlining the application process, please refer to mla.com.au/directorguidelines.
Applications for the current round of positions closes on Sunday 19 June 2022.