Subscribe to The Weekly e-newsletter
News, views and advice delivered to your inbox every Friday. Covering producer case studies, industry news, market updates, on-farm tools and more, this e-newsletter is your one-stop shop for the latest in the red meat industry.
Sign up
Back to

Research & Development
Kids +
Background
Improving reproductive performance in goats to increase productivity and profitability on-farm is the focus of an exciting research project, Kids+ – supported by the largest research investment to date for the goat industry. The $3.7 million project is being funded through the MLA Donor Company in partnership with the University of Queensland (UQ). The Department of Agriculture and Fisheries Queensland is also providing significant in-kind support for this project with the Goat Industry Research, Development and Adoption Committee having provided input to the project's establishment and its ongoing progression.
Many producers are recognising the unique resilience of goats to the increasingly challenging climatic conditions in Australia. Climate change has caused changes to many grassland and pastoral systems, resulting in less grass production and increased shrubs and woody regrowth. Goats are primed to take advantage of these environmental changes because of their abilities to digest and thrive on browse dominant diets.
Herd performance insights to inform transformation of industry
Working with producer groups over a five year period, this project aims to inform a more sophisticated understanding of what contributes to herd performance so well-organised selection, breeding and management programs can be developed.
Identifying factors influencing goat reproductive efficiency is key to effectively accelerating the growth of this transforming industry. Determining reproductive performance benchmarks for the various goat production systems and causes of kid loss are key goals.
The project aims to:
Benchmark goat reproductive performance across a range of production system types – extensive, semi-extensive and intensive.
Evaluate the drivers of variation in goat production systems.
Demonstrate improvements in productivity, profitability and welfare through improved management interventions.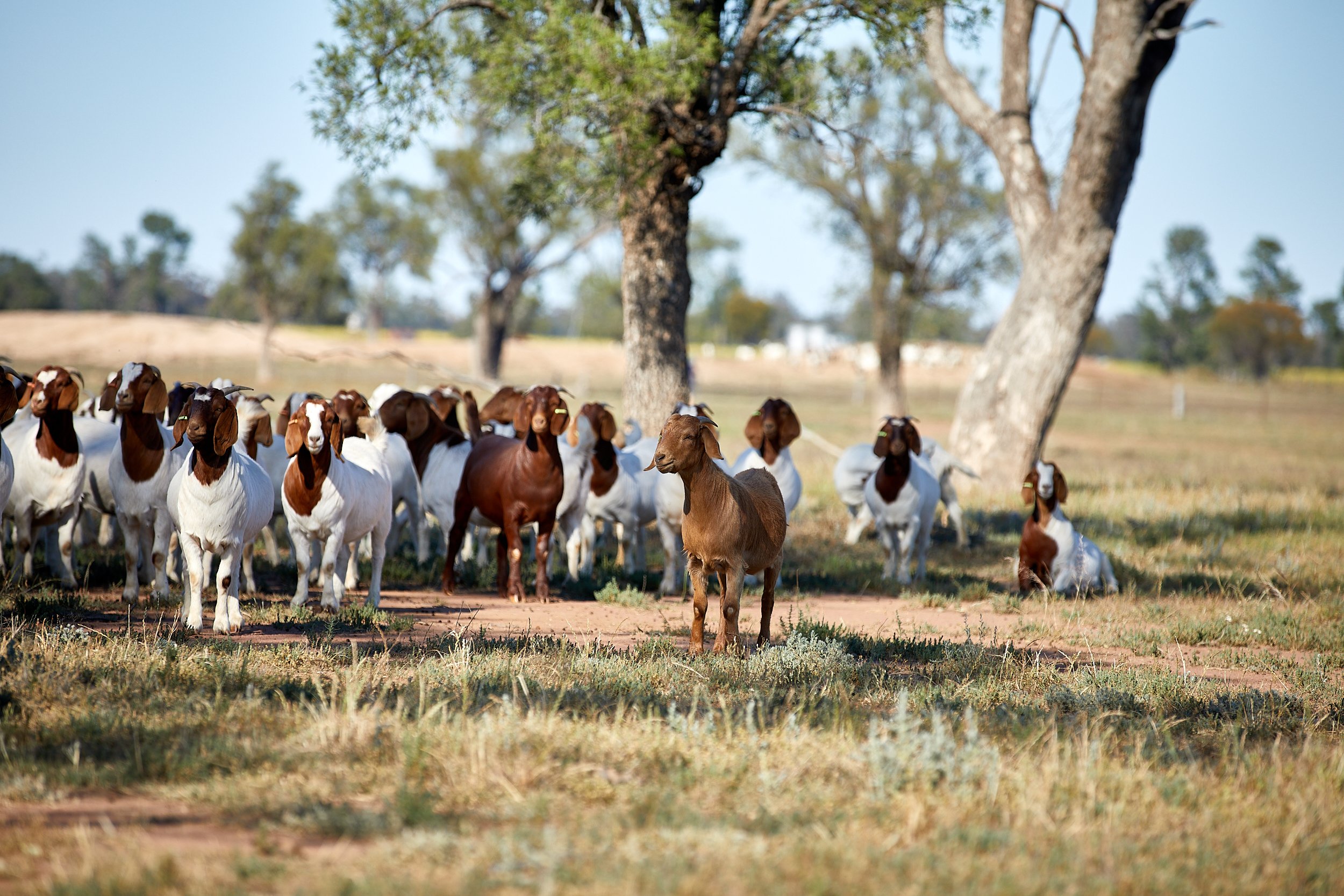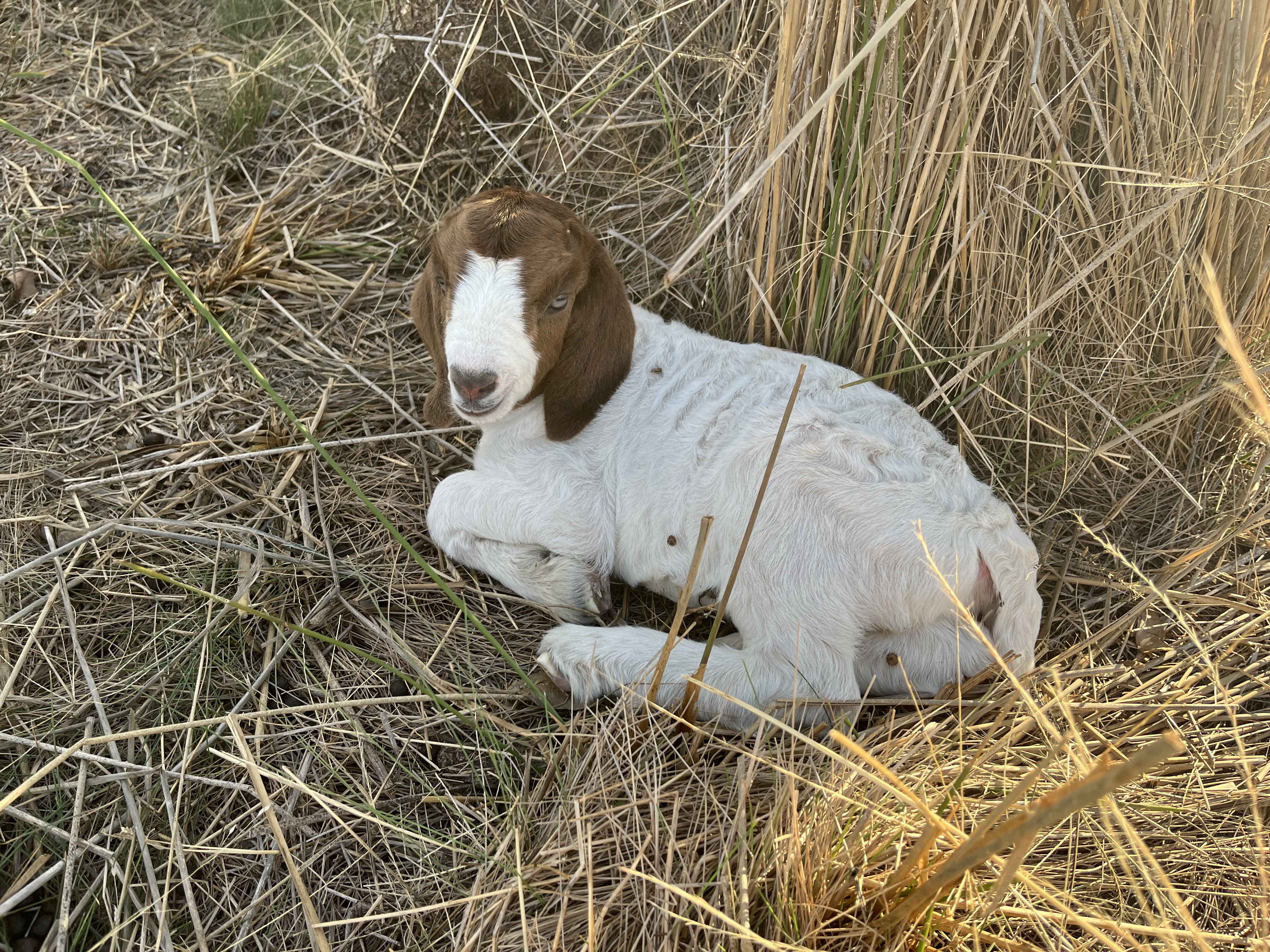 Producer clusters
Over five years, data will be captured from a minimum of 15 commercial properties and 15,000 animals in key goat producing regions in New South Wales and Queensland. Sites will be a mixture of extensive, semi-extensive and intensive goat production systems (see map below).
At each of the sites the project team will work with producers to collect key metrics on reproductive performance such as number of does joined, scanning rates (where possible), weaning rates and slaughter weight.
System
Description of system
Extensive systems (ES)

Fenced in, typically in large paddocks, large herds.
May or may not have controlled or fixed joining.
Less animal handling, possibly only annual mustering.

Semi-intensive system (SIS)

Goats maintained in smaller herds in smaller fenced paddocks.
Artificial water points provided.
More likely to have controlled joining.
More frequent animal handling.

Intensive system (IS)

Typical seedstock breeder.
Full control of management activities.
Controlled joining.
Goats maintained in smaller herds in smaller fenced paddocks.
Artificial water points provided.
Supplementary feed when required.
N.B these are generic descriptions and will vary by site. Each site will also collect weather data and will record qualitative observations.
Surveys
As part of the project UQ are looking to survey goat producers to determine the drivers of change in production systems, as well as perceptions on the future of the goat industry. Insights collected via this survey will be key to, informing the project team of producer goals, identifying research themes and to providing input into industry priorities.
Focus groups
Three focus groups will also be formed to contribute to engagement and development of demonstration farms in each of the production system types.