Back to

About MLA
Grainfed cattle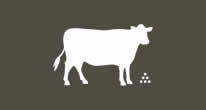 Industry is represented by: Australian Lot Feeders' Association
Name of the levy: Lot-fed livestock transaction levy
Who collects the levy:Australian Government Department of Agriculture and Water Resources - Levies
How we consult on where your levy is invested:
Red Meat 2030 provides high-level strategic direction for research, development, adoption and marketing investments. The Australian Lot Feeders' Association (ALFA) and MLA then work together to develop research, development and marketing strategies along with programs and projects funded through the grainfed levy. Each year ALFA conducts an online survey of all grainfed levy payers to gather feedback on such programs and projects, taking into account research and development and marketing strategic plans, expenditure priorities and reserve levels. Survey responses are used to provide feedback to MLA.
Your levy in action:
The grainfed levy funds some research and development and marketing programs and projects exclusively, and co-funds other research, development and marketing with the grassfed cattle, sheep, lamb and goat levies as considered appropriate.
Key levy funded projects include:
Managing extreme conditions: Two grainfed levy projects funded in consultation with ALFA and managed by MLA have recently been published to help lot feeders give cattle their best opportunity to be comfortable, healthy and to perform throughout the year. The Feedlot Design Manual and the Waste Management and Utilisation Manual contain best practice recommendations on pen design and drainage, shade design, and pen cleaning equipment.
Best practice grain processing: The key components of grain processing have been compiled into an Australian-first manual for feedlot operators, jointly funded by MLA using grainfed levies and the Australian Government in consultation with ALFA.
Automated detection of BRD: Cutting-edge technology enabling automated detection of the leading cause of sickness in Australian feedlot cattle – Bovine Respiratory Disease – is being trialled in Australia under a new research project supported by MLA. The Remote Early Disease Identification (REDI) system is being evaluated in two commercial feedlots, with the data collection phase now underway. Watch a video about the R&D project.
Marketing: In 2016–17, MLA's chef immersion workshops were held around the United States with small targeted groups of chefs in New York, San Francisco, Washington and Miami to promote Australian red meat. The events resulted in 70% of participants going on to trial product, with 65% adding it to their menu and 40% of these permanently.