Back to

About MLA
Grassfed cattle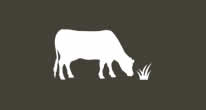 Industry is represented by: Cattle Council of Australia
Name of the levy: Cattle livestock transaction levy
Who collects the levy:Australian Government Department of Agriculture and Water Resources - Levies
How we consult on where your levy is invested:
Industry consultation is based on MLA's regional consultation framework for research, development and adoption, which features four levels of consultation:
1. Red Meat Advisory Council and Peak Industry Council (PICs)
2. Red Meat Panel
3. Regional Meat Research Councils
4. Regional Red Meat and Livestock Committees
Key levy funded projects include:
Marketing: In July 2017, MLA's 'Australian Beef. The Greatest' campaign was launched, inspiring consumers to reconnect with beef - the greatest meat on earth.
Meat Standards Australia: Meat Standards Australia (MSA) was developed by the Australian red meat industry to improve the eating quality consistency of beef and sheepmeat. More than 2.7 million cattle were graded through the MSA program in 2016-17, delivering an estimated $130 million back to beef producers through additional farm gate returns.
Targeting buffalo fly: A three-year R&D project is underway to investigate controls to target buffalo fly - one of Australia's most significant cattle pests, estimated to cost the industry $99 million annually. It will focus on direct control of buffalo fly populations using an agent known as Wolbachia.
Pasture dieback action plan: MLA is undertaking an action plan to map and address widespread dieback of pastures including buffel grass in central Queensland and native bluegrass in the Wide Bay Burnett region. Detailed investigative work involving producers, researchers and experts is in progress following widespread reports of pasture dieback from beef producers.