Back to

About MLA
Goats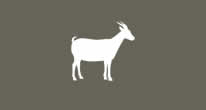 Industry is represented by: Goat Industry Council of Australia
Name of the levy: Goats transaction levy
Who collects the levy:Australian Government Department of Agriculture and Water Resources - Levies
How we consult on where your levy is invested:
MLA works closely with the Goat Industry Council of Australia (GICA) from research and development project conception and development, right through to the selection of research organisations. Together MLA and GICA host annual producer forums in each member state to seek input on levy investment.
MLA also takes investment direction from the Goatmeat and Livestock Industry Strategic Plan 2020 which guides investment into the development of the Australian goatmeat and livestock industry through to 2020. As the industry's representative, GICA has carriage of this plan and it is designed to address the challenges and opportunities the industry faces in the coming five year period as well as the investment priorities outlined in RedMeat 2030, developed by the Red Meat Advisory Council which provides the overarching strategy for the red meat industry of Australia.
Key levy funded projects include:
WormBoss expanded to include goats: Goat producers now have access to industry-specific information and tools to help tackle parasite management in their livestock with Australia's sheep worm control resource, WormBoss, expanded to include goats. The incorporation of goat-specific information to the WormBoss website was supported by the Goat Industry Council of Australia (GICA), through MLA.
Goat population modelling: MLA and GICA have funded a population modelling project initiated by the NSW Department of Primary Industries to generate reliable information to improve the industry's ability to forecast supply. The models will enable industry to estimate the number of goats managed, unmanaged and marketed annually.
Going into Goats guide: MLA's Going into Goats guide details the key principles and best practice systems for managing profitable goat enterprises. New factsheets include 'Production from a breeding doe', with factsheets coming soon on 'Managing livestock numbers' and 'Grow out options to meet market specifications'.