Back to

News & Events
Beauty creams offer new value-add for goat industry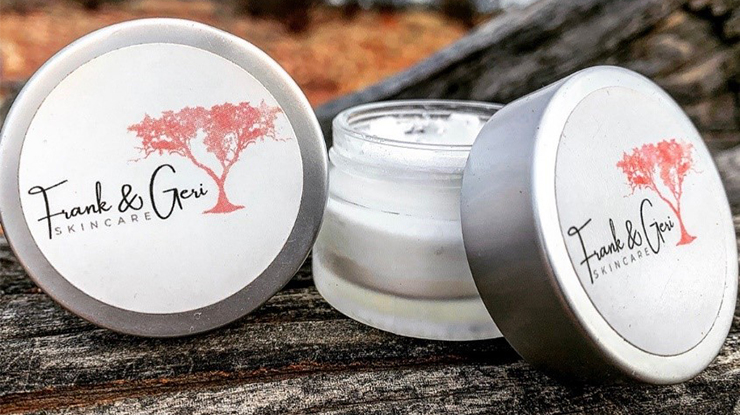 Goat tallow beauty cream product concept.
Key points:
An avenue for reducing wastage of goat by-products, such as tallow, has been identified.
With no goat tallow skincare products available on the market, research has presented a business opportunity which both producers and the broader cosmetic industry can tap into.
After successful customer trials, the project frames the potential for goat tallow beauty products to enter the market as a competitive value-add for the goat industry.
An MLA goat levy-funded project has explored the development of goat beauty creams made from goat bone broth and tallow.
More value in goats
The project initiative was sparked by goat producer and co-owner of The Gourmet Goat Lady, Jo Stewart, who's based at Collie in central NSW.
Directly involved in the project, Jo sees the concept as an opportunity to enhance the productivity of the goat industry through promoting the importance of finding value in all avenues of goat production.
"A top trend emerging was 'nose-to-tail eating' – something becoming a mainstay for many artisan butchers," Jo said.
"Consumers are now looking to engage and support producers, butchers and providores who adhere to these principles.
"I'm interested in extracting more value from what I do. I looked to the bones left from selling my goatmeat and wondered how I could see more return by using them.
"The goat beauty cream project seeks to do just this – presenting a concept where goat by-products can provide producers with high-value adding opportunities.
"I think it's a great opportunity and there's currently a lot of support for Australian made and manufactured products.
"I'm very passionate about the goat industry and am keen to see it move forward and be recognised as sustainable and productive. I believe this is a unique entry point for the industry to consider."
Product feedback
Two goat-based tallow products were created, tested and reviewed by 102 trial customers, with a survey response rate of 78%.
Across the board, those who trialled the product recognised it to be of "high quality", with 96% of respondents having no issue with the inclusion of goat tallow, although over half had never tried a goat-based product.
MLA Senior Project Officer Angelica Pickup said this project highlights that a simple by-product like tallow can be turned into a high quality value-added one, enhancing how producers are already operating.
"The final product indicated that the goat tallow used to create a beauty cream could represent a nine-times value multiplier on costs," Angela said.
"Endorsed by consumers and a recognisably valuable avenue for goat producers to consider, the initial research into the development of goat-based beauty creams using goat by-products has put a spotlight on the industry's ability to be resourceful, sustainable and innovative."