Back to

About MLA
Sheep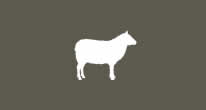 Industry is represented by: Sheep Producers Australia
Name of the levy: Sheep or lambs transaction levy
Who collects the levy:Australian Government Department of Agriculture and Water Resources - Levies
How we consult on where your levy is invested:
Industry consultation is based on MLA's regional consultation framework for RD&A, which features four levels of consultation:
Red Meat Advisory Council and Peak Industry Councils (PICs)
Red Meat Panel
Regional Meat Research Councils
Regional Red Meat and Livestock Committees
Key levy funded projects include:
Marketing: MLA's 2017 summer lamb promotion was spearheaded by the 'Celebrate Australia' campaign and resulted in the average volume sales of lamb increasing by 23% during the campaign – the third highest result on record.
Pasture Trial Network: The Pasture Trial Network (PTN) tool was launched in September 2017 to enable southern producers, for the first time, to assess and compare the performance of more than 100 pasture varieties across the key pasture species for the industry. It was the culmination of more than 10 years' work by MLA forming a partnership with all major pasture seed companies, developing research protocols, and undertaking trials to deliver meaningful data to producers to help with their pasture variety decisions.
Guides for grazing reproducing ewes on cereals: MLA-funded research over two years resulted in the development and publication of fail-safe guides to grazing pregnant and lambing ewes on cereals.
Sheep genetics: Sheep producers using Australian Sheep Breeding Values (ASBVs) now have access to more accurate, reliable data on more animals in LAMBPLAN and MERINOSELECT, with these databases now including all information from genomic testing for Merino, Poll Dorset, White Suffolk and Border Leicester breeds. The groundbreaking work was led by Sheep Genetics, which is managed by MLA.
Lifetime maternals management guidelines: Lamb producers will no longer have to adjust Merino condition score targets for their ewes, following MLA-funded research aimed at lifting lamb survival, weaning rates and kilograms of lamb produced per hectare in maternal ewe flocks. The 'Lifetime maternals project' developed management guidelines for non-Merino ewes, with the project's final report published in 2016–17.