Back to

News & Events
New video shows well-trodden path to improved eating quality
03 March 2020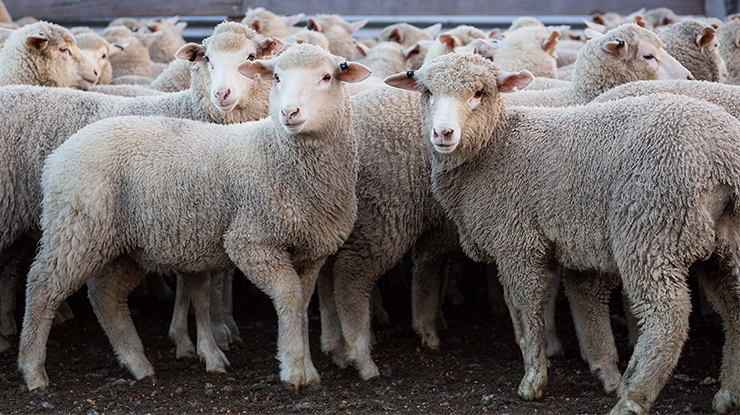 Meat Standards Australia (MSA) has released a new video following the rigorous pathway to producing sheepmeat with consistent eating quality.
In the video, Victorian sheep producer Will Hanson explains how he uses MSA in his business to open up market access options and ensure a top quality product for the end consumer.
"There's a lot of variation in the red meat industry, but if more producers followed the MSA pathways and recommendations that would tighten things right up. A little bit of extra effort on-farm makes a big difference to the end product," he said.
"Eating quality is important for the lamb industry to maintain and even grow its market share, because the product has to eat well. We can't sell rubbish or consumers won't come back."
Registered MSA sheepmeat producers follow science-backed guidelines to optimise the eating quality potential of their animals. This is supported by 17 MSA-licensed processors who also follow strict MSA Standards for processing.
MSA research has identified the following pre-slaughter recommendations as critical to ensuring predictable eating quality:
Allow a minimum of two weeks off shears before slaughter
Minimise the time between mustering and slaughter
Allow a minimum of two weeks at consignment property before dispatch
Total time off feed must not exceed 48 hours (including on-farm curfew, transport and lairage), before slaughter
Minimise stress during curfew, transport and lairage
Access to water should be available during on-farm curfew and lairage.
The Sheepmeat Eating Quality (SMEQ) program was commercialised in 2000 in response to research that 20% of lamb loins failed consumer expectations. By managing critical control points MSA has identified along the supply chain, the variation in lamb eating quality can be drastically reduced.
All sheepmeat underpinned by the MSA trademark has met strict criteria to ensure it meets consumer expectations for tenderness, juiciness and flavour and MSA retail labels advise the correct cooking method for every cut to guarantee consumer satisfaction, every time.