Back to

News & Events
Kickstart your Carbon EDGE journey: five reasons not to miss out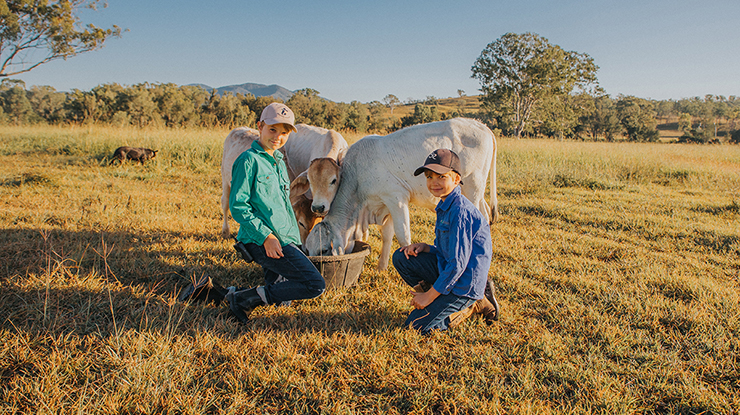 Producers looking to start their carbon journey can now access MLA's Carbon EDGE pilot workshops for the special sponsorship price of $250.
If you haven't already heard, there are plenty of reasons to get involved in this exciting two-day training program for the red meat industry.
The program is for grassfed beef, sheep and goat producers who are looking to build on their understanding of carbon and take action to maximise their business potential.
Here are five reasons you don't want to miss out:
1. Walk away with a personalised action plan you can put into practice
Carbon EDGE doesn't just cover the concepts but gives you the tools to analyse what's relevant to your business.
It's about finding practical and cost-effective strategies you can put in place to reduce and sequester greenhouse gases (GHGs). This includes practices you might already be doing well that will further improve your carbon position, such as increasing herd/flock productivity or weaning/lambing percentages.
Carbon EDGE will help you align your business goals (profit, succession, growth) and identify some 'win-wins.'
By walking away with a personalised action plan, you will be equipped to take the next steps on your carbon journey.
2. Access expert knowledge and information
Get help and advice from independent workshop facilitators with specific knowledge and experience of the red meat industry.
MLA's Carbon EDGE program has been developed by industry for industry – put together by a working group of producers, advisors and technical experts to provide the most relevant, useful, and up-to-date information for industry.
3. Get the latest info on new and emerging R&D
The Carbon EDGE program has been developed with contributions from technical experts from across different research areas.
It incorporates findings from MLA and other industry research – everything from trees on farm, to soils and supplements.
4. Learn about what other producers are doing
Small group workshops allow time for discussion and learning from one another.
Participants will have access to producer case studies and data relevant to their region/production system.
MLA works with different facilitators to tailor the workshops based on regions, species and the environment. No two workshops are the same and the program's content is always relevant to your business.
5. The early bird catches the worm
Interested producers should get in quick and register for a workshop before 20 November, to take advantage of the discounted price of $250. The cost covers the two-day in-person workshop as well as all workshop notes, resources and tools used in the session.
Bookings after November 20 will be $750.
Keen to get involved?
Five pilot workshops are taking place across the country before the end of the year.