Australian Butchers' Guild
Recapturing the ancient art & history of butchery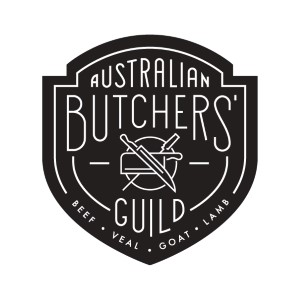 Meat & Livestock Australia (MLA) has relaunched its independent butcher's networking club, The Red Meat Networking Club (RMNC), under the new name Australian Butchers' Guild.
The independent butcher channel is evolving with the rise of newer formats at both ends of the market. Our aim is to build a fraternity for butchers where ideas can be shared and where butchers go back to being seen as true artisans and the fulcrum of the community. 
Australia's Independent butchers are pursuing growth opportunities by improving the fresh meat shopping experience and looking for ways to differentiate their meat offer through value adding and product positioning statements.
To be able to continue to support the independent retail sector, the new Australian Butchers' Guild must continue to be seen as a relevant resource for information and needs to engage with the sector in an appropriate voice and to be able to promote independent retail butchers as sustainable, professional and  skilled lamb & beef retailers. The aim of the Australian Butchers' Guild is to bridge the gap between farm and shop and to support the continuing meat-education of independent butchers with annual activities comprising of industry supply chain tours, tours to innovative & aspirational butcher stores, value adding master classes and skills workshops.
Over 53% of independent butchers are already members with access to extended in-store marketing and promotional programs and value adding master classes rated as the major benefits of joining the guild. The Australian Butchers' Guild will launch new and improved educational resources, trade nights, in-store marketing materials, networking opportunities and tours.
Existing members of the RMNC will have automatic membership of the Australian Butchers' Guild and we look forward to welcoming new members.
For more information email please butchers@mla.com.au or visit www.australianbutchersguild.com.au
Join myMLA today
One username and password for key integrity and information Systems (LPA/NVD, NLIS, MSA & LDL).
A personalised online dashboard that provides news, weather, events and R&D tools relevant to you.
Customised market information and analysis.
Already registered for myMLA?