Back to

Marketing beef & lamb
Join myMLA
One username and password for key integrity and information Systems (LPA/NVD, NLIS, MSA & LDL).
Sign Up
Rare Medium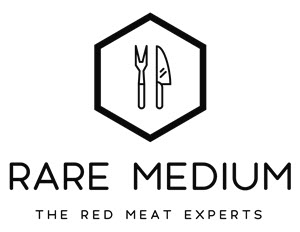 Rare Medium is MLA's foodservice program and the domestic foodservice industry's trusted go-to source of information about Australian red meat. In consultation with experts across the foodservice sector, Rare Medium provides education and inspiration to chefs to increase confidence and spark ingenuity for red meat creativity in the commercial kitchen. Through its digital resources, Rare Medium provides chefs with access to red meat knowledge from paddock to plate to close the knowledge gap about Australian red meat production and encourage whole of carcase use.
Consisting of two key platforms – a seasonal emagazine and website Rare Medium ensures foodservice professionals have access to information through the supply chain – not just cuts and how to cook them but also how those cuts were derived from the carcase and how the animal was raised and treated through each stage of production. The website covers all the basics of red meat production and preparation from paddock to plate and is a useful resource for chefs of all levels. The next stage, is a dedicated red meat training module – designed with chefs and culinary educators to supplement and enhance chef knowledge about red meat. Whilst the website functions as a hub for red meat education, the seasonal emagazine draws on industry innovation and culinary creativity to inspire foodservice through timely, engaging and informative red meat content. Each issue of the emagazine focuses on a specific protein and is co-edited with a different chef.
Rare Medium works to ensure that Australian red meat retains its place on Australian menus.