Back to

News & Events
Genetics research delivers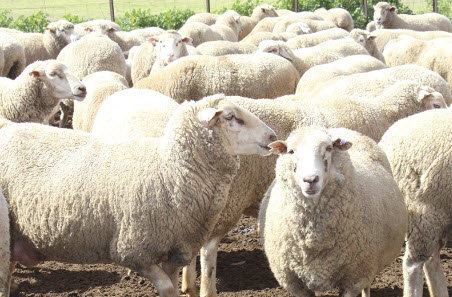 The National Livestock Genetics Consortium (NLGC) was established in October 2016 with the aim of delivering $400 million in industry improvements by 2022, by doubling the rate of annual genetic gain in the commercial livestock industry value chain.
The NLGC taskforce acts in an advisory capacity and provides a formal industry consultation platform for the investment in livestock genetics. Recommendations from the Taskforce are considered by the MLA Board and Peak Industry Councils in making decisions on major investments into genetics and genomics research, development and adoption (RD&A).
This approach ensures research is coordinated and costs and timelines are reduced, to improve the delivery of world-leading genetic improvement.
Here are five ways the NLGC is unifying the delivery of genetic RD&A across the livestock industry.


Deliver improved genetic evaluation: The NLGC's Repronomics™ project has led to the implementation of single-step genomic evaluations for the two main northern beef breeds – Brahman and Santa Gertrudis. Single-step genomic evaluations for Droughtmasters are in the pipeline.
Give producers access to genetic tools to guide breeding decisions: The commercial relevance of this Repronomics™ research was demonstrated at this year's Brahman week bull sales, where 60% of the bulls offered had their Days to Calving Estimated Breeding Value (EBV) published. This is compared to less than 35% four years ago.
Record hard to measure traits: The NLGC supported more than 20 reference population projects to record hard-to-measure, commercially-relevant traits that allow seedstock producers to drive rates of gain in these areas using genomic technologies. Key traits captured include reproduction traits, eating quality and health and welfare traits across southern and northern beef and sheep.
Provide a formal industry consultation platform for the investment in livestock genetics: The last two project calls received more than 50 project applications. The 2021–22 MLA NLGC project call is now open.
Guide major investments into genetics and genomics RD&A: Since its inception in 2016, more than $63 million dollars has been committed to genetics projects which were developed through the NLGC.


Two ways to contribute to the NLGC
1. Project call
The 2021/22 MLA NLGC Project Call For Livestock Genetics Research and Development project proposal is now open.
MLA is seeking full proposals from individuals, organisations or project teams to address the 2021/22 research and development (R&D) priorities for the livestock genetics sector.
The three key investment areas for the call are:
Meeting Carbon Neutral 2030 (CN30) targets through all aspects of genetics with a focus on Northern Beef Production Systems.
Utilising genetics to improve all aspects of production system sustainability. Proposed work is to concentrate on delivering outcomes that will achieve greater genetic gains in welfare, resilience and structural traits.
Novel and disruptive innovation in genomic technologies including but not limited to projects that contribute to improving the cost and speed of genotyping.
In addition to the above investment areas, R&D projects that also successfully address the strategic industry priorities set by the NLGC will be given preference. These NLGC strategic priorities include:
Development and integration in a national Genetics Data Platform
Multi-breed genetic evaluation systems.
For more information including the terms of reference visit: livestock genetics open call
The 2021–22 NLGC Project Call closes 6pm AEDT 20 December 2021.
2. NLGC Taskforce position nominations open
There are several vacant positions on the NLGC Taskforce that have expressions of interest currently open. These positions include:
Breed association representative
Prime lamb producer
Genetics researcher
Processing sector representative
Integrated supply chain representative.
For more information on these positions including the terms of reference and the expressions of interest please visit: Current tenders.
Applications close 6pm AEDT 10 December 2021.