Back to

Prices & Markets
Subscribe to Prices & Markets e-newsletter
For in-depth red meat market news, information and analysis.
SIGN UP
US lamb market remains under pressure
03 September 2020
Key points:
US cold storage levels easing as foodservice demand slowly recovers
US sheepmeat production for the year-to-August back 8.5% on 2019 levels
Retail demand supporting import prices of lamb shoulder and leg
The US has been a key market for Australian sheepmeat this year, accounting for 21% of total exports through 2020, up from the five-year average of 17%. However, due to the premium placement of lamb through foodservice channels, COVID-19 will continue to have an impact on import demand.
US domestic market
Foodservice demand in the US remains mixed, as some states relax limits on indoor dining. Outdoor dining has helped offset some of the restrictions placed on capacity, however with the northern hemisphere winter looming, there is further uncertainty into how foodservice demand will cope as patrons look to dine indoors. Given the new ways of working, the hospitality and conference business sector is unlikely to recover for quite some time, which could uphold subdued demand.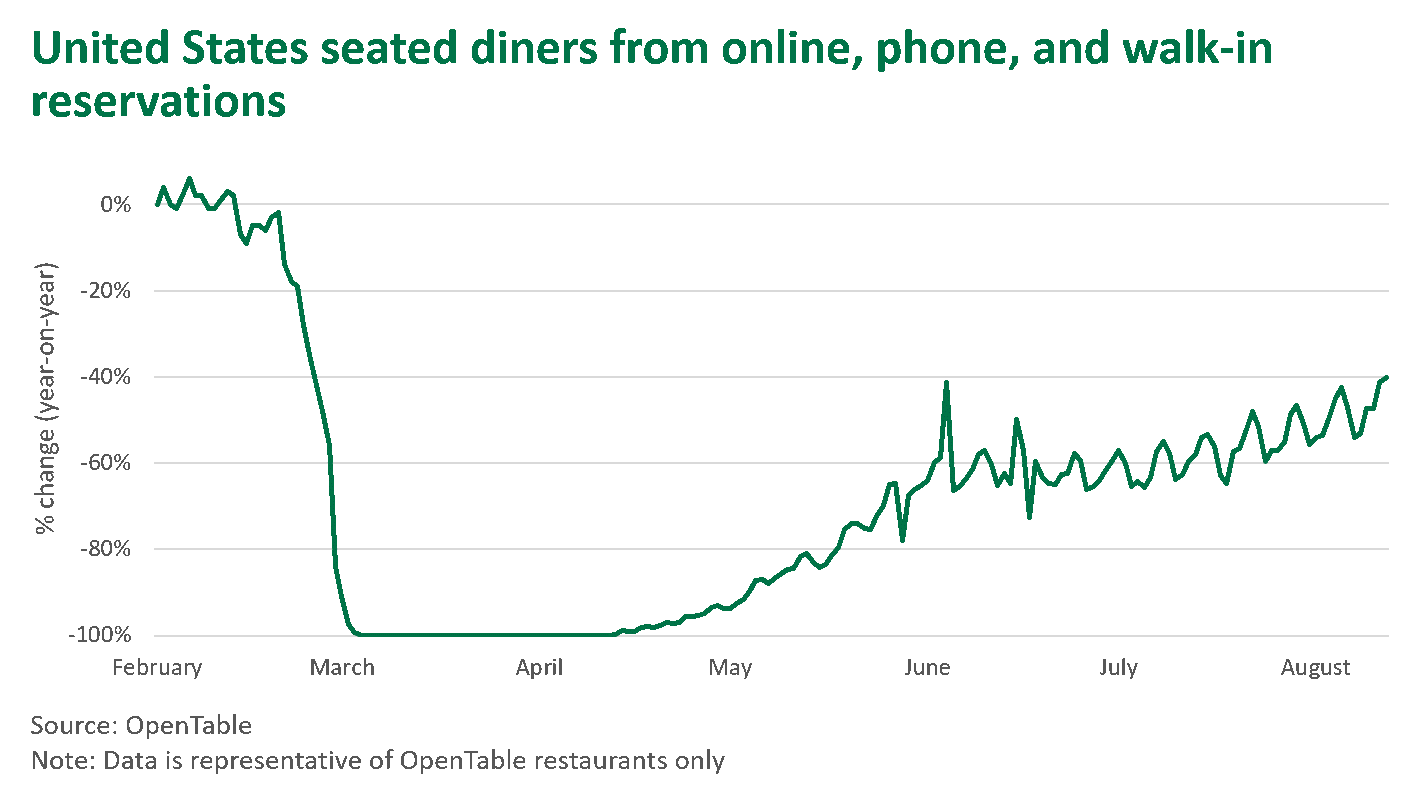 Retail business remains steady but is back slightly on the elevated levels seen through April. The average price of lamb at retail is currently 5% higher than the five-year average, indicating that consumer demand is still higher than usual, which is unsurprising given the increased prevalence of home cooking. However, consumer confidence has taken a hit, and with an economic recession looming, reduced spending on non-essential items could impact retail sales.
US sheepmeat cold storage levels in May were 25% above 2019 levels, as a backlog of meat was put into storage as foodservice demand declined. Cold storage inventories have now eased, a result of lower import volumes and a modest recovery in the US foodservice industry, sitting 4% higher year-on-year in July.
Changes in ownership across a number of US abattoirs have created uncertainty concerning the available processing capacity to handle the number of lambs on the ground. A facility in Texas is being reconfigured to process lambs, helping to support processing capacity.
US feedlot inventories remain low, with lambs on feed in Colorado feedlots at 1 August estimated at 45,800 head, 35% below than the five-year average. US sheepmeat production is now estimated at 38,000 tonnes cwt for the year-to-August, back 8.5% on 2019 levels.
Imported lamb supply and price trends
A challenging outlook for US importers is emerging as consumer demand remains uncertain. In addition, the strength of the Australian and New Zealand dollars continue to add pressure.
Prices for retail cuts of lamb, such as shoulder and leg, are holding up quite well, and should remain steady as home cooking continues to drive demand. Unfortunately, prices for foodservice items, such as lamb racks, are well back on year-ago levels.
This demand has been reflected in Australian export statistics, with year-to-July exports of leg and shoulder up 6% and 9% respectively to 2019 levels, while exports of rack and shank are back 3% and 29% respectively on 2019 levels.
Import demand for the remainder of 2020 will largely hinge on dining-out restrictions, combined with the economic impact of COVID-19. In terms of import prices, end of year holiday demand could provide some support.
For further details refer to:
© Meat & Livestock Australia Limited, 2020